Business interruption claims to mount as extra-tropical cyclone wreaks havoc on US east coast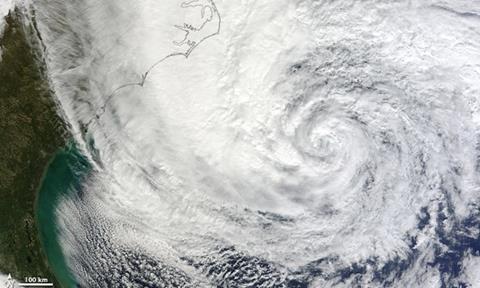 Insurers and reinsurers will need to review their policies carefully to see what claims they are on the hook for as a result of extra-tropical cyclone Sandy, a senior lawyer has warned.
CMS Cameron McKenna partner Alex Denslow said that insurers were already exposed to substantial business interruption losses resulting from the evacuation and shutdown of large parts of New York and the surrounding areas.
Denslow said insurers needed to determine whether their policies covered business interruption as a consequence of government action or a preventive measure, or whether it was contingent on material damage.
He said that a number of contigent business interruption claims could arise if manufacturing districts such as New Jersey were hit hard, as could claims from business convention, sport and entertainment event cancellation.
Likewise, Denslow said a significant number of travel claims are likely to arise after Sandy almost brought air travel to a halt, with the cancellation of almost 14,000 flights to date. However, he added that many airports and airlines may not be able to recover business interruption losses in the absence of any physical damage.
Denslow said the continued shutdown of the New York Stock Exchange and the financial sector for the first time in 27 years owing to adverse weather may also trigger financial losses further afield that may affect FI policies.
"Given that property damage has occurred across a very wide geographical area, this may raise issues as to whether all such losses could be said to constitute a single occurrence; the hurricane itself was said to be over 1,000 miles wide," he said.
"Damage has been caused as a consequence of wind, water damage, snow, fire, inland flooding and storm surge. Insurers will need to check policy coverages carefully to determine the scope of cover."
Denslow said that while most north-eastern states were covered by private insurance, many of the policy wordings may not have been tested by storm-related losses on a large scale before.
"It will not automatically be the case that all losses arising from Sandy will fall to be aggregated as a single occurrence for reinsurance purposes," he said. "That is likely to depend on the 'event' language in excess of loss treaties, the interpretation of which may in turn depend on the governing law and jurisdiction of those treaties.
"If damage proves to be widespread and prolonged, insurers may seek to define the scope of the occurrence by electing when the 'hours' clause is to be triggered."
Another big issue, he said, was that insurers could be exposed to different rulings on coverage as each underlying policy would be subject to its own governing law and jurisdiction from state to state.
Denslow said the timing of Sandy less than a fortnight before the US presidential election could increase pressure on insurers to take immediate action to assist policyholders regardless of the extent of any damage to their property, having a significant effect on their cash flow, as it would on reinsurers' claims control.
A substantial loss would also negatively affect insurers' capital and solvency plans for 2013, while the FSA and Lloyd's Franchise Board will put considerable pressure on firms to quantify their exposures promptly and accurately.
Validus Re chief executive Ed Noonan said on a conference call on Friday that his firm expected Sandy to result in insured loss in the "low to mid-single digit" billion dollar range.
Noonan said he would be surprised if any of the major buyers passed on any losses to their reinsurers due to retention power being about $10bn (£6.2bn) or above. But he added that some big companies in the Maryland and New Jersey area could pass on reinsurance losses.
The National Hurricane Center (NHC) reported that the centre of Sandy tracked around five miles southwest of Atlantic City and about 40 miles northeast of Cape May, New Jersey, with winds of 80mph at landfall and it was now an extra-tropical cyclone.
Catastrophe modelling firm RMS said that hurricane force winds had been reported over Long Island and the New York Metropolitan areas, while areas of New Jersey and New York had been flooded as a result of a record-breaking storm surge.
RMS said more than five million people across 15 states had been left without power as a result of the storm.
Facts on Sandy
In New York City alone, there is $2.1 trillion worth of insured property, mainly comprising commercial/industrial buildings.
Current damage reports from Manhattan list blown out windows and flooding, including the flooding of basements containing high value equipment
Building and motor damage due to tree fall over a wide area, business interruption, fire following damage, coastal surge damage, and inland flooding will all contribute to total losses, while inland damage such as roof damage due to snow loading will also occur.
It is too early to estimate losses, but as a benchmark, Irene affected a similar region last year, causing around $4.5bn insured losses, however Sandy was much more severe and has already impacted NYC to a much worse degree than Irene.
The event is unusual due to the size of wind field and the track path, with observed wind gusts of around 80mph and in the lower category 1 range.