How the law finally caught up with directors who stole thousands from Warwickshire-based underwriting agency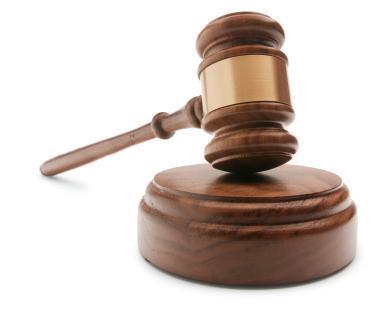 Two convicted insurance bosses were jailed for three years for fraudulent trading and perjury at Warwick Crown Court last week.
Jayson Hollier and Andrew Booth, both former directors of Warwickshire-based underwriting agency Shakespeare Underwriting, were found guilty of the offences in April after the business went bust in January 2006, owing insurers including AIG and Plum more than £2m.
The Department for Business, Innovation and Skills began an investigation into Shakespeare in 2007, which uncovered the truth and led to the prosecution.
During the summing up, judge Amjad Nawaz said that Hollier controlled Shakespeare in secret, largely through Booth, who acted as his front man. Both siphoned off money from Shakespeare, much of which Hollier spent on his lavish lifestyle.
Last week, Hollier was given a three-year sentence - two years for fraudulent trading in Shakespeare's holding company, the Bentley Group, and one year each for two counts of perjury to be served concurrently.
Both have now lost everything. They are both bankrupt. They have fallen from grace, and fallen from grace spectacularly.'

Judge Amjad Nawaz
Booth also received three years in prison. That included two years for fraudulent trading in the Bentley Group, two years for fraudulent trading in relation to Shakespeare, and two years for a count of theft of £45,000 from Shakespeare, all to be served concurrently. He was also handed one-year sentences for each of two counts of perjury, to be served concurrently.
The perjury counts come from both men lying under oath when giving evidence to the High Court in 2006 about the sale of Shakespeare and sister company CIA Insurance.
Both men were also disqualified from being company directors for seven years.
In summing up, the judge told a packed public gallery: "At the start of 2002 Jayson Hollier and Andrew Booth were businessmen and had forged successful careers for themselves. Jayson Hollier was a man of wealth, the owner of a number of businesses, all in the insurance industry."
Nawaz added that Hollier lived an "affluent lifestyle" and was the "owner and possessor of expensive cars, and a number of them".
The judge said that Hollier employed Andrew Booth to give his businesses some structure and direction, but that this was a bad decision in hindsight.
He added that Booth had lied about Shakespeare's true financial status to the other directors, and that he had also faked documents to hide details of the sales of Shakespeare and CIA.
Both defendants had told lies to the High Court in 2006, which were "blatant and designed to mislead", he added. "Both have now lost everything. They are both bankrupt. They have fallen from grace, and fallen from grace spectacularly."
Hollier was suffering from depression, and Nawaz said he took this into account when sentencing. Hollier will have four days taken off his sentence and Booth 38, as both have already spent time in custody or with an electronic tag.
In mitigation, Hollier's defence counsel, Bart Casella, said that his client had provided a steady income and support to many people over the past decade, and that he was always willing to help a friend even when facing difficulties of his own.
"He was a valuable man in the business community," he said. "Mr Hollier drove himself forward in business at a great personal expense to himself."
Casella concluded: "This has been a huge fall from grace, and one which, in a close-knit community such as insurance, has already done the rounds and already ruined Mr Hollier."
Booth's solicitor Christopher Henley said his client had had his chance in business, and now all he had to look forward to was spending his 60th birthday in custody.
"This was a man who had been put in charge of two substantial businesses," he said, "and he fundamentally and spectacularly messed them both up.
He added: "He was a proud man, perhaps quite a lonely man, who has quite a bleak immediate future to contemplate."
Both Hollier and Booth will only serve half of their time, subject to not breaching their supervision conditions once released.
Shakespeare had offices in Caerphilly, Romford and Rugby, and specialised in motorcycle, private car, household, commercial vehicle, and property.
Talking points …
● Both Booth and Hollier have been handed three-year prison sentences, and will be out in half that time. Does the sentencing fit the crime?
● This year has already seen several insurance fraud cases carried out by intermediaries, all widely covered in regional newspapers and the trade press. How damaging is this to the industry's reputation?
● Is the FSA doing enough to crack down on this type of insurance fraud?
View from the court
On the day of the mitigation and sentencing, Andrew Booth and Jayson Hollier entered the courtroom together and sat in the dock side by side.
Booth was solemn, upholding his character throughout the day as a proud but isolated man. During the mitigation and sentencing, he sat still and looked straight ahead.
By contrast Hollier looked dishevelled, and during the proceedings he stared at the floor, apparently dejected. Both spoke only to confirm their names.
The public gallery was packed with people that knew Hollier, but the counsel for Booth said that no one had turned out for him.
Just before lunch, the lawyers finished their mitigation, and sentencing was imminent. But at the last minute judge Nawaz upped the tension in the courtroom by delaying the sentencing until the afternoon.
Later the court was silent as the judge read out the sentences, and afterwards Hollier said his goodbyes to the public gallery as he and Booth were led out by security to begin their sentences.
Broker reaction
Jayson Hollier's conviction and imprisonment have sparked responses from several brokers who knew him, though all wanted anonymity.
One broker said: "They took a lot of people for a lot of money for a while, and they've got their comeuppance.
"You look at it, and something wasn't right all the way through.
"Even when they were at dinners, they were larger-than-life people, and I think Hollier used to wear a white tuxedo that made him stand out from the crowd."
A former colleague said: "I did not see him outside work, but he frequently talked of a lavish lifestyle and was referred to as 'the big guy'.
"He had expensive everything, and money was often frittered away."
A Midlands broker said that Hollier was a popular character in the area, and that he often saw him being driven around in a Bentley with private registration plates.
The investigation
Investigators from the Department for Business, Innovation and Skills (BIS) gathered the evidence to prosecute Jayson Hollier and Andrew Booth. Here Insurance Times interviews some of the men involved with the case from the start.
The investigation began in 2007, after Shakespeare had gone into administration. It found that money was often kept from insurers, and that in late 2005 Shakespeare was no longer able to pay this back. One investigator said: "Other directors were kept in the dark, throughout, of what was going on."
The probe found that, while Hollier spent much of Shakespeare's money on himself, Booth gained little from the fraud. One said he thought Booth just wanted to curry Hollier's favour for future gains.
The investigators then worked with BIS lawyer Jonathan Ashley-Norman to gather enough evidence to bring a strong prosecution. This involved interviewing Shakespeare and CIA staff, other brokers and insurers.
The investigators also scoured hundreds of documents and computers.
One investigator said: "Our role is to run criminal investigations and prosecutions on behalf of the department to make sure the business community can feel some security, that there is somebody there looking at the bad apples in the barrel. We are there to investigate areas of suspect criminality in the business world."