Simply Business is leading the market on messenger integration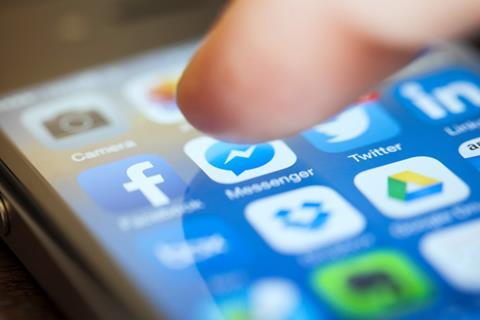 Insurers and brokers should be careful when implementing Facebook Messenger's function that allows businesses to sell directly to customers, Simply Business head of brand and creative hub Jess Warrener has said.
Facebook vice president of messaging products David Marcus announced the update at Tech Crunch conference in San Francisco on 12 September.
The new feature allows Messenger users to buy products and services from businesses without have to leave the application at all.
This means insurers or brokers can sell policies and products directly to customers through the instant messaging service.
Warrener told Insurance Times: "Messenger is a leap away from doing an online form, but it is an even bigger leap from more offline or traditional methods of purchase.
"It is exciting, and it could absolutely work for insurance. But we have to make sure that as an industry we integrate it in terms of our purchase models.
"If you are going to integrate it in a way that is going to make the purchase slightly less robust than for example an online form, then it is not going to work."
Warrener said that although this function might work well for companies such as Dominos pizza, the industry needs to question whether this is how customers actually want to purchase insurance.
She said that the Messenger function will possible work for emergency insurance or more niche products.
Warrener said: "I can imagine that if you are selling a more niche insurance product, then this quite possibly will work. Or if you are selling a kind of insurance product that is emergency or last minute then you might get some decent interest."
Facebook Messenger has over 1 billion active users every month.
The update is only available to some selected US businesses as a beta version, but Facebook expects to roll out the service later on this year.
Facebook opened the app to transaction last year.