But Slater and Gordon stresses UK business is beginning to see a turnaround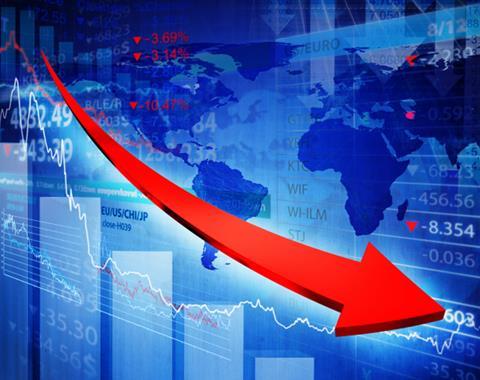 Slater and Gordon (S&G) is preparing to report a post-tax loss of A$1.017bn (£586m) for its financial year that ends on 30 June 2016.
But in the profit warning filed with the Australian Securities Exchange, the law firm stressed that efforts to improve the UK performance were beginning to "bear fruit".
The group's earnings before interest, tax, depreciation, armotisation and movement in work in progress (EBITDAW) for the second half is expected to be $8.9m, which compares to a first half loss of $58.3m.
Additionally, the loss for the second half is likely to be $59.3m. In the first half this was $958.3m, after Slater and Gordon made a A$876.4m goodwill-write-down, as a result of the legal division it purchased from Quindell.
The full results will be released on 30 August 2016.
Slater and Gordon group managing director Andrew Grech said: "Slater and Gordon's full year 2015 performance is a story of two different halves.
"The results for the first half were extremely disappointing and well below expectations.
"In the second half we have taken significant steps towards turning around the performance business programme is still in its early stages, the second half results indicate our efforts are beginning to bear fruit."
The bulk of the write-down – A$814.2m – related to Quindell's legal division, which Slater and Gordon bought for £637m (A$1.23bn) in June 2015 from Outsourcer Quindell, now known as Watchstone.
The division, which handles UK injury claims, is now known as Slater Gordon Solutions (SGS).
Slater and Gordon has previously said it was planning to cut offices and jobs in the UK after slashing the value of the legal unit.