Durell's Web-link system is aimed at helping brokers compete with comparison sites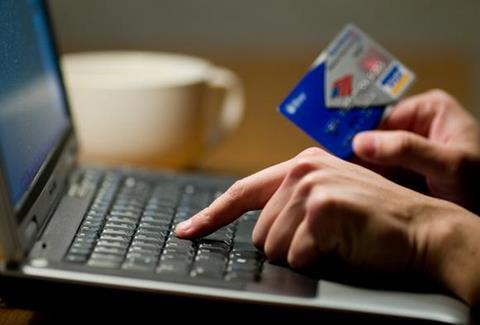 To read Insurance Times's 'we say' click here.
Brokers have been given a new tool in the fight against comparison sites as software house Durell became the latest supplier to offer aggregator-like technology to brokers for their websites.
Durell is following a similar path to Professional Insurance Agents (PIA), which has added links to brokers' websites that allow customers to view a range of quotes and transact a purchase.
Durell has developed a rival system called Web-link, which allows clients to access information about policies via their broker's website, tapping into information held in the broker's Durell-supplied back-office system.
Brokers will have to pay a monthly fee to use the system.
Struggling to compete
Durell managing director Robert White says brokers are struggling to compete effectively with aggregators on price and technology. But he adds that the lack of personalised service offered by aggregators, and clients' disappointment when the coverage doesn't meet needs or expectations, is giving a way in to brokers who can marry client service with web-based price comparison.
"We are trying to give brokers a way of competing, with better service and a more relevant and up-to-date service," he said.
As well as providing a price comparison function, Web-link lets clients access information about the policies they have bought through the broker, including price, renewal dates and policy documentation.
Clients can also access the Web-link service from mobile devices, such as iPhones and iPads.
PIA was launched in May 2010, with a panel including HCC, Hiscox and Brit, that allowed customers to buy liability insurance, professional indemnity and directors' and officers' insurance online.
Back-office system
Separately, Durell announced on Tuesday that it has added a back-office system to iprism's online quoting system, giving its broker panel access to a full front- and back-office trading platform, including accounting.
The Web-link service is available as an add-on to the joint iprism/Durell platform for an extra fee. The service, now being rolled out has been piloted for 12 months.
Iprism underwrites 15 insurance products and is backed by capacity from 15 insurers. This includes big names such as Allianz and AXA, as well as AmTrust and DUAL.
Iprism works with 1,500 brokers around the UK, but hopes to expand this. "We'd like to take that to 2,000," iprism's head of business development, Simon Lloyd, said. "That is the goal over the next 18 months."
The company is also looking to expand its gross written premium from the current level of £30m to near £50m in 18 months. "That will be a terrific achievement if we get there," Lloyd said. "It is a very competitive market."
While the company is open to expanding its insurer panel, it will do so cautiously, however. "They have got to provide something different," Lloyd said.
Opportunity
"We have a number of insurers with whom we work very closely and successfully, so we don't want to dilute that. But if there is something our current providers don't offer, then there is an opportunity."
Iprism's unique selling point is that while it offers brokers access to cover from 15 different insurers, they all use the same policy wording. The company differentiates itself from other trading platforms because it is an underwriting agency - it has a team of London-based underwriters who can tweak policies to meet the requirements of brokers.
"The subtleties around ability to fine-tune the terms offered quickly and in real time, and knowledgeable underwriting staff and the white-label service for brokers keen to develop their business, are nice add-ons," Lloyd said.
PIA has also created a smartphone app that allows brokers to place risks while mobile. The company agreed a deal earlier this year with speciality lines insurer HCC International to underwrite products sold via the app.
We say …
● Anything that claims to helps brokers claw back market share in today's tough conditions is likely to be looked at closely. However, persuading clients in the current economic environment that service is more important than price will be tough – however logical the argument.
● Durell may struggle to get the same level of traction as aggregators. The latter have attained their strong position over several years and through a tremendous marketing spend.