Omnibus II result gives insurers firm deadline but means extra pressure for regulators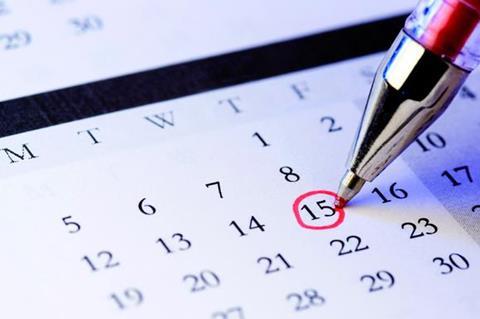 Solvency II has moved a step closer to reality with last week's crucial vote on Omnibus II by the European parliament, but there is still work to be done, according to the ABI.
The deadline for Solvency II to be transposed into law was brought forward to January next year from 31 March 2013 after the vote was passed by the European Parliament last Wednesday.
But the new regime will still be implemented in 1 January 2014 after gaining approval from the Parliament's Economic and Monetary Affairs Committee (Econ).
The result of the vote will come as a relief to insurers, which now have a firm target to work towards but will give regulators less time to prepare for Solvency II.
The committee agreed on other measures within Omnibus II, including a form of matching premium - whether insurers will be able to adjust the discount rate to reflect the risks being run on long-term insurance products such as annuities - as well as an extrapolation measure for the German market and counter-cyclical premium.
In addition, it agreed on temporary equivalence for five years with the option for an additional year if the country could show it was moving towards equivalence. The proposals have been modified to include a process for establishing temporary equivalence for the USA.
ABI director-general Otto Thoresen said the measures agreed were far from perfect but paved the way for the next round of discussions.
"The final text must not constrain European insurers from competing successfully in the global market," he said.
"The issue of equivalence must be resolved in order for the EU insurance industry to remain competitive."
KPMG's Solvency II director, Janine Hawe, said: "Today's vote comes as a great relief to the insurance sector and enables Solvency II to move one step closer to reality."
PricewaterhouseCoopers' global Solvency II leader, Paul Clarke, said: "If an agreement can be reached on matching adjustment that is acceptable to both policymakers and the industry, this would be a significant win, not just for the insurance industry but for consumers, as it should avoid reductions in the range of long-term annuity products on offer and increases in product prices."
Deloitte's Solvency II lead partner, Rick Lester, described the latest development as a "critical step" towards the scheduled vote between the European parliament, commission and Council of Ministers in the summer.
"It will offer some relief to UK insurers - who have invested heavily in Solvency II and have committed to implementation in line with the planning assumptions set down by the FSA - that there is a real desire to find a solution to the outstanding issues, and that an effective date for insurers from the start of 2014 is still viable," he said.
EU regulatory policy adviser at DLA Piper in Brussels, Emma Greenow, said: "Last minute compromise amendments have made concessions to the provisions for matching adjustments in contract terms, mitigating in part the damaging negative implications for pensions contracts in the EU. However, further work and clarity on this must be undertaken at the trialogue level.
"In addition, today's report allows for a more flexible approach to third-country equivalence. This will go some way to ease the fears of those multinational insurers and reinsurers with operations in countries deemed as 'non-equivalent' under the current draft criteria."
The Econ vote was passed by a majority (with 38 for, five against and no abstentions) although some clauses were rejected.
The European parliament, Council of Ministers and the commission must now consider their respective drafts of Omnibus II and reach an agreement to put to the parliament plenary vote on 2 July. The first trilogue meeting has been provisionally scheduled for 11 April.
If a positive vote is reached at the first reading on 2 July, then Omnibus II may appear in the official journal shortly after parliament's summer recess, allowing the release of the next stages of Omnibus II.
Talking points …
● How well prepared are regulators and will they be able to meet the rescheduled transposition date for Solvency II?
● Will an agreement on matching premium be reached between policymakers and the insurance industry?
● Given the work that still has to be done, is January 2014 a realistic date for implementation?