Storm caused £717m of flood damage and £42m of wind damage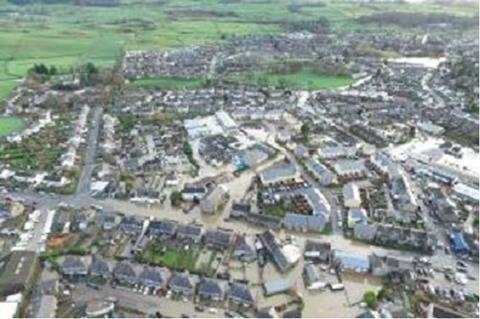 Storm Desmond, which hit the UK in early December, will cost insurers £759m, claims data firm PERILS estimates.
In its initial estimate, PERILS said property claims from the flooding caused by Desmond between 4 December and 24 December would be £717m, and that wind-related claims were £42m.
PERILS said that because of the size of the wind claim, it would produce no further estimates for that portion of the loss.
The company will provide a second estimate of Desmond-related flood claims on 4 March, and a third on 4 June.
Desmond brought record-breaking rainfall to the north-west of England between December 4 and December 6. The rain fell on ground already saturated from a series of depression systems during November, PERILS said.
Desmond was the first of three storms to hit the UK in December. It was followed by storms Eva and Frank. Future PERILS estimates could factor in the effects of the later storms.
PERILS head of products Eduard Held said: "After careful investigation and numerous discussions with data-providing insurance companies and other key market players, we concluded that for our initial estimate we would view the flooding from Desmond as an event on its own.
"In subsequent loss reports, and in line with our approach of applying the prevailing event definition used by the (re)insurance markets, we may need to combine the flood losses from storm Desmond with flood losses from later events."