It was one of the most shocking moves of the last year. But what were the events leading up to Covéa's dismissal of the entire Swinton executive board? And what can we expect in the future?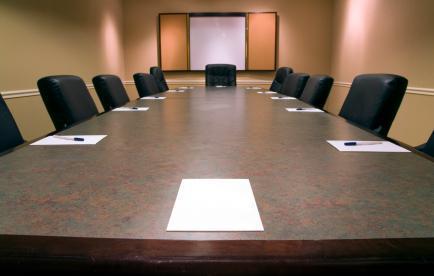 As Peter Halpin stepped triumphantly onto the stage to welcome the industry's great and good to Swinton's annual Christmas cocktail bash, he brimmed with confidence.
A year's solid results appeared to put the buoyant broker's chief executive and his team on solid ground and, with continued investment from its increasingly active French parent Covéa, the future looked assured.
A few short days later and that confident façade had been smashed to pieces. As the industry prepared to shut down for the festive break, it was rocked by the most public hanging it had ever seen.
In a press release that packed more punch than a stick of dynamite, Covéa announced the sacking of Halpin and his entire executive team, amid accusations of foul play over directors' pay. Here, an Insurance Times investigation uncovers what really happened between those two events.
It was the following Monday that Halpin and his team were summoned to a meeting at a Manchester hotel by the Covéa top brass. They weren't told in advance what the meeting was about, and so will have naturally assumed it was run-of-the-mill year-end business. The truth would have begun to dawn when Covéa's lawyers filed in.
To their astonishment, Covéa instead outlined its concerns about Swinton directors' pay and, by the end of the meeting, the entire executive team had been handed its marching orders.
The door was shown to chief executive Peter Halpin, marketing director Nick Bowyer, finance director Anthony Clare, operations director Jackie Ordish and IT and business change director Adrian Hazeldine.
In their place came new French chief executive Christophe Bardet, along with Charles Bellringer as financial director, Rob Hornby as IT director and Kelly Ogley, as operations director. Patrick Smith survived the axe to remain as chairman of Swinton Holdings.
Vote of no confidence
Within hours of the showdown, Covéa's press team lit the touch paper with an unprecedented press statement that said it had "lost confidence in the executive board", which had "put their short-term interests ahead of the long-term interests of the company and its employees".
Most notably, the statement added, "the issue concerns the executive board's performance-related share scheme payments, due to have been made in Q1 2012".
The press team later moved to dispel doubts over Smith's position, stressing he was "two steps removed from the day-to-day running of Swinton Insurance" and therefore not implicated.
Such frankness around staff departures is almost unheard of, and Halpin and his former colleagues are consulting lawyers accordingly.
For them, it is nothing short of a body blow. They have lost their jobs, suffered damage to their reputations and won't be receiving the full directors' remuneration they were expecting for 2012.
Pay packets under scrutiny
So what led Covéa to such a huge decision? While the French insurer won't talk beyond its statement, the choreographed sequence of events suggests its planning had been in hand for some time.
Having spent 12 years working at MMA Insurance in France, first as commercial director and then marketing director, Swinton's new chief executive Bardet had been installed by head office at MMA Holdings, Swinton's parent company, as far back as September. The appointment gave Bardet an overview of what exactly was going on at Swinton.
Bardet isn't talking to the market yet - but further developments at Covéa suggest the insurer's plans don't stop here. Swinton's sister companies MMA and Provident are merging and being rebranded as Covéa Insurance. Provident chief executive James Reader will head up the new group.
The move casts doubt over the future of current MMA Insurance chief executive Gary Fearn, who will stay on until the merger is complete but it is not yet clear what his role will be after that.
Covéa's actions at Swinton centre on directors' pay. Had Halpin and his colleagues stayed on at Swinton, it is believed they would have shared a remuneration package worth millions. And there was a precedent already set: three years earlier,
in 2009, directors' pay shot up to £16.3m from £1.5m in 2008 on a performance-related basis. The top director was paid £4.9m.
There was another important development in 2009. Swinton Group Ltd's accounts reveal that there was a fresh agreement on performance-related share scheme payments. Shares in Swinton Holdings were acquired on behalf of company executives, the accounts say. The shares could be sold to MMA Holdings UK in 2012 and the purchase price calculated by reference to the group's results from January 2009 to December 2011.
Therefore, it appears MMA Holdings agreed to performance-related share incentives in 2009.
One source says the sackings happened because of a disagreement about the "interpretation of the formula for the performance-related share scheme payments".
Hard-fought profits
But there may have been other elements that influenced Covéa's decision. In a memo sent to heads of department following the sackings, Bardet assured staff that everyone due a bonus would receive one, but on the condition that it reflect the company's profits.
On the face of it, these profits were huge. Swinton has been very much a sales-driven company, which derived a large part of its reserve from ancillary income, such as personal accident insurance, bodily injury referrals and, at one stage, payment protection insurance (PPI).
The business model was simple enough: what revenue Swinton lost in policy count numbers to price comparison sites and direct players could be made up by selling high-margin ancillary products.
This business model delivered healthy profits. Swinton Holdings made a profit before tax of £33.9m in the year to 31 December 2010, and £36.1m in the previous year.
Such figures make it a standout performer compared to its sister companies Provident and MMA, which have both suffered from rising claims costs in private motor.
But the road to these profits has had its fair share of bumps. In 2009, the FSA slapped a £770,000 fine on Swinton for "serious failings" in sales of single PPI. The FSA found that, between December 2006 and March 2008, Swinton automatically included PPI in insurance quotes, without making it clear to the customer.
FSA enforcement director Margaret Cole said at the time that the fine should "serve as a shot across the industry's bow to remind it to play fair, or not play at all".
A very direct approach
Covéa's stance on the fine or the sales tactics of its former executives is not known. But it is worth noting that Halpin and his team have retained the solid support of the market, which has universally professed shock at their demise.
One chief executive said: "What I can't understand is why they went in and just sacked the whole team. Surely if they had a disagreement over the board remuneration, they could have tried to limit their bonuses or come to some kind of agreement.
"Maybe that's the French way of doing things, being very direct. You saw it with AXA and what happened with [former chief executives] Maso and Hubbard."
There is also shock that Halpin could have been sacked in such controversial circumstances. Despite battling it out in a dog-eat-dog industry, he is highly spoken of by colleagues and peers.
Other insurer partners are wondering what the implications will be for their policyholders, and which direction the new management will take a company that delivered decent profits for its underwriters.
Next stop the High Court?
Covéa has fired off a 'business as usual' message to the market until it works out exactly what direction it wants to take Swinton. It is currently working with the FSA to improve corporate governance at Swinton.
The FSA declined to comment.
The sackings have not deterred Covéa in its determination to push ahead with the launch of a price comparison site later this year, on which Swinton will distribute its products.
Those close to Covéa say the French company, the largest property and liability insurer in France, has reached saturation point in its homeland. It is desperate to expand in the UK and has been mooted as a potential buyer for Brit's UK branches.
Meanwhile, Halpin and his colleagues remain in consultation with their lawyers. They are not expected to receive the full
remuneration package that they hoped for in 2012, and are also likely to be assessing the possibility of defamation action.
There is an expectation among the industry that there is a lot more mileage left in the dispute, and it could end up being fought over in the High Court.
Halpin and his team are keen to put the record straight, although they are muzzled while the lawyers work on their case.
With one of the UK's biggest insurance brands at stake, the market will be watching closely.
We say …
● The fall-out from the Swinton sackings has the potential to drag on. If Halpin and his ex-colleagues take legal action against Covéa, it could end up being a messy public distraction at a time when the French company is trying to rebrand its business and launch a price comparison site. The full details of the affair would be revealed in the writ.
● Whatever the rights and wrongs of the share dispute, it is clear that Swinton continued to deliver healthy profits during
a period when rival brokers were cutting costs and suffering sharp drops in earnings. It will be interesting to see if new
chief executive Christophe Bardet can maintain or improve those profits, especially if he changes the company's
sales-driven culture.