Everything you need to know about the recent changes at Willis which included in the exit of UK boss Brendan McManus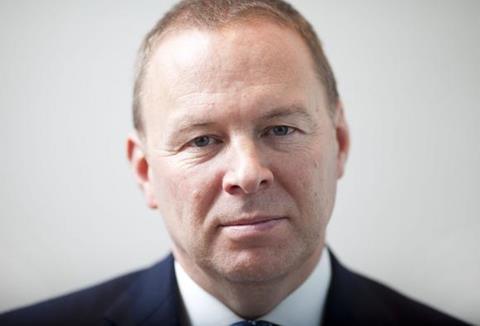 The facts:
UK and Ireland chief executive Brendan McManus leaves global broker Willis
International chief executive also David Margrett departs
Daniel Wilkinson is the man replacing McManus at Willis UK and Ireland
Brendan McCafferty becomes president of Willis UK
Third-quarter income at Willis is down 6.7% as commissions and fees fall in the UK, Ireland and North America
Talking points …
● With his reputation still largely intact, and experience in both insurer and broking backgrounds, Brendan McManus (pictured) should have options to return in a top UK insurance role.
● Willis will probably start making acquisitions again in the UK and USA, as it currently seems the only way for it to grow.
● New UK chief executive Daniel Wilkinson looks like he has the credentials to grow Willis with his aggressive sales reputation. That's likely to put backs up at rival brokers, so interesting times lie ahead.
Commentary:
Willis UK and Ireland chief executive Brendan McManus made a shock departure this week, prompting a flurry of speculation over why he left.
International chief executive David Margrett also exited the megabroker, leaving the market to wonder whether the two departures were coincidental, or related to the company's summer FSA fine.
The FSA fined Willis Limited a record £6.9m in July for failings in its anti-bribery systems and controls between January 2005 and December 2009.
But group chief executive Joe Plumeri seemed to hint that the fine was not the cause of the departure, telling analysts at a third-quarter briefing on Tuesday: "It was simply a couple of people who left the company and we go forward from there. It wasn't related to anything you are going to read about."
On a performance basis, McManus grew UK commissions and fees - in a soft market and depressed economy - from $860m (£535m) in 2008 to $902m in 2010, according to the Willis annual report last year.
Despite the lack of clarity over his departure, McManus is still highly rated as a chief executive who, having previously worked at RSA for 20 years, has experience with both insurers and brokers.
AXA was interested in bringing McManus to head up UK commercial, but the role was eventually taken by former Towergate deputy chief executive Amanda Blanc.
There was also speculation that he would take over as RSA UK chief executive when Bridget McIntyre resigned in September 2008. But Adrian Brown eventually took over instead.
Possible options for McManus include Towergate, if chief executive Mark Hodges can find him a suitable position.
McManus will be replaced by Daniel Wilkinson, who has been at the firm for 16 years and worked across the corporate, credit, insolvency and private finance initiative arms of the Willis division.
Sources who know Wilkinson described him as "very commercial driven" and "very sales driven". They expect Willis to take an aggressive stance in terms of winning new
business. He is understood to have a close relationship with Zurich's senior staff and has a strong background in the regions, having headed up the global broker's Birmingham and Cardiff offices.
Meanwhile, Brendan McCafferty has been appointed as Willis UK president. McCafferty is currently managing director of Willis UK & Ireland's commercial and network businesses.
Concurrently, Plumeri told analysts that Willis was back on the acquisition trail after a three-year hiatus.
He said: "Over the last three years, we've paid very little attention to growth via strategic acquisitions, and I think you should expect us to be more proactive in that area as a way to supplement our organic growth and allow us to grow our revenue and our geographic footprint even faster."
Third-quarter income fell 6.7% as commissions and fees fell in the UK, Ireland and North America.
Reported net income for the third quarter of 2011 was $60m compared with $64m in the same period a year ago.
Willis suffered from a 4% drop in commissions and fees in North America, and described the UK and Ireland retail market as "down slightly".
Despite those falls, Willis was lifted by its global performance, and reported an overall 4% growth and 2% organic growth in commissions and fees.
Total reported revenues increased 4% to $762m. The broker also reported one-time severance costs related to a broad cost-cutting project announced earlier this year.
Pass notes: Willis
What is the market view of Willis?
The shine has been taken off Willis in recent years. Many in the market feel that Willis overpaid when it forked out $2.1bn (£1.3bn) for US-based rival HRH in 2008. Long-term debt
now stands at a hefty $2.3bn. Since the credit crunch, Willis has frozen wages, trimmed entertainment expenses and restructured its pensions. Added to all of this, it has not been a good 2011. Net income for the first nine months of the year was $179m, nearly a 50% drop on the total amount recorded last year.
What about in the UK?
Willis dropped out of the top three UK brokers this year, according to Insurance Times's Top 50 Brokers report, being overtaken by JLT. JLT has much lower debt levels, has kept costs down by raiding teams rather than spending big on acquisitions and has a committed 40% shareholder in international conglomerate Jardine Matheson. It could be a long time before Willis regains its place in the top three.
What are the positives?
Willis is still winning key accounts from rivals and has a good spread of offices across the UK staffed by experienced employees. Plumeri has hinted that Willis might return to acquisitions in the UK, something that would boost the company's standing.