Employee stole clothes worth millions over years - but each theft was below policy excess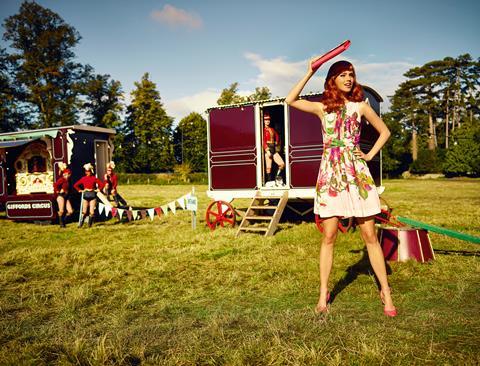 Fashion retailer Ted Baker has lost a multi-million pound high court action against AXA for a series of thefts from its London warehouse.
Ted Baker had tried to claim for loss of profit after it discovered than a trusted employee had stolen stock from its warehouse for five years until he was discovered in 2008.
Ted Baker discovered the thefts by returns manager Joseph Okyere-Nsiah after it received an anonymous phone call.
The caller said that an employee was colluding with a delivery driver to steal stock at a rate of six or seven boxes at a time, usually on Friday morning.
Police found Okyere-Nsiah's house, garden shed and garage were "jam packed" with Ted Baker clothes and accessories and it took a 7.5 tonne lorry to retrieve the goods, which he had resold.
Okyere-Nsiah was sentenced to three years in prison for the thefts.
Ted Baker then tried to claim for loss of profit arising from theft of inventory.
AXA argued that it should not have to pay because Okyere-Nsiah's thefts individually fell below the policy's £5,000 claim threshold.
It also said that Ted Baker had not provided the documents needed to quantify the financial loss, despite requests from its loss adjustor Woodgate & Clark.
Judge Justice Eder agreed that Ted Baker was in breach of claims co-operation terms because it had not provided documents requested by AXA and its co-insurers Tokio Marine and Fusion, and had not proved any loss of profit exceeding the excess for each and every loss.
He added: "I have to say that I do not reach this conclusion with any great enthusiasm. There is no doubt that Ted Baker suffered substantial losses arising out of the thefts and such losses amounted, even on the defendants' experts' evidence, to some £2.16m
Ted Baker said it was disappointed with the outcome and was considering its options.
The court will determine the award of costs in coming weeks. Ted Baker ran up £2.6m in legal bills pursuing the claim but said the judgment would have no significant impact on its financial position.
An AXA spokesman said: "We do not relish getting involved in litigation with our customers but faced with a multi million pound claim where we firmly believe that any financial losses suffered fall within the policy excess we had no alternative but to defend the claim."
Join the debate at our Insurance Times Claims Forum on LinkedIn