Brokers responded thick and fast to questions about the corporate risks market. While precious few have seen any rate increases, most agree that claims are on the rise
1 Has capacity changed in the corporate market over the past 12 months?
A significant number of respondents report an increase in capacity in this market during the past 12 months, reflecting the growing number of insurers looking for a return in corporate lines (see pages 20-21). But the majority (56% of brokers) say that they've seen the same capacity in the past 12 months as they did in the previous year, suggesting that the market may have stabilised if not yet turned. Only 4% have seen capacity reduced in their market.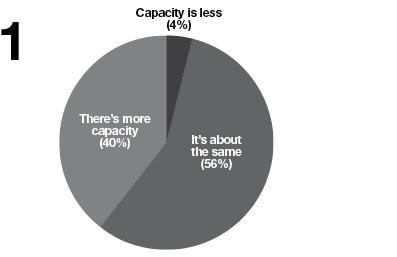 2 What's happened to rates for corporate risks compared to this time last year?
Rates have been stagnant in the corporate market, with 55% of respondents saying they've seen no change over the past 12 months. On top of this, 33% believe that rates have softened, making the sector even more competitive than it was already. But a 12% minority reporting that rates have hardened suggests that certain pockets of business are starting to command higher rates. Recent unrest, with widespread arson with damage to vehicles and properties including shops and distribution centres, also points to a possible hardening of rates, at least in some lines of business.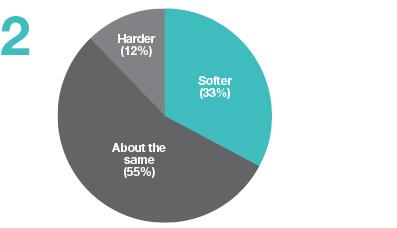 3 How has your GWP for corporate business changed this year compared to last?
The economic slowdown appears not to have impacted GWP in corporate lines, suggesting that demand for cover has largely held up, even for discretionary policies. Three-quarters of respondents said that corporate lines income had either stayed the same or increased in the past 12 months compared to the previous year. Demand for D&O and other liability cover could be the reason in an increasingly litigious corporate world.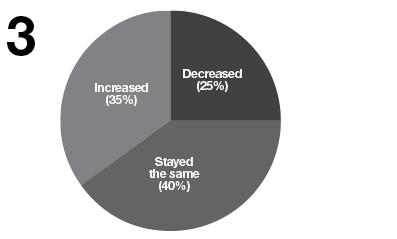 4 How has the number of corporate claims changed this year?
Few brokers – only 8% – have experienced a drop in the number of corporate lines claims during the past 12 months. For the vast majority (60%), claims remain about constant, with no change to the level of activity in this area. But a large minority (32%) have seen claims jump, suggesting that the recession followed by anaemic growth may be having an effect on corporate claims.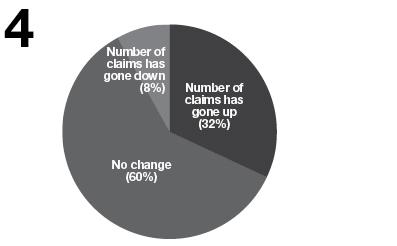 5 Has the economic slowdown affected levels of demand from clients?
Opinion was divided over whether the weak economy had had an impact on demand from the corporate sector. A total of 71% of respondents, split into two roughly equal-sized groups, felt that cover was either more in demand (37%), or that demand hadn't really changed (34%), because of the poor economy. But 29% of brokers reported a fall in demand. Overall, no strong picture emerged.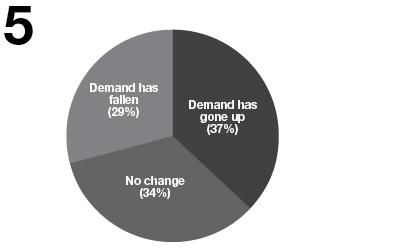 6 Have insurers become more supportive in the corporate risks deals they have offered in the past year?
Most brokers reported that insurers have either improved the terms of doing a deal (42%) in the past 12 months, or have stayed about the same (40%). This could reflect overcapacity issues in the market as insurers try to woo brokers. Still, 18% of brokers had experienced a worse level of support.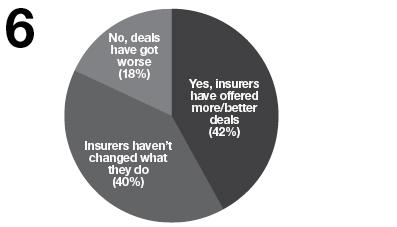 --