Most brokers agree that the outlook for the technology sector is generally positive, but not all are convinced that they are getting the best deals for their clients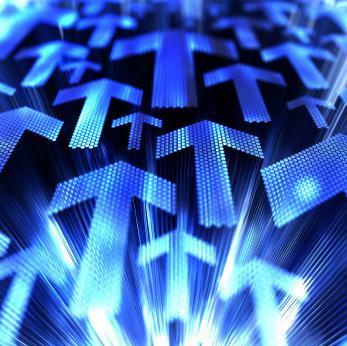 Responses
1 How competitive are rates for mid-market technology risks?
About one-quarter, 24%, of brokers reported being able to get competitive prices for cyber risk policies, but a lot more, 41%, found prices competitive only for new business. Almost one-third, 29%, said that prices were expensive for many clients' pockets, and 6% thought pricing was prohibitive.
2 What is the outlook for growth in mid-market technology during 2012?
Despite the news last week that the UK has officially entered a second recession, brokers are fairly optimistic about the potential
for growth in mid-market technology this year. One-quarter of respondents said that the outlook for growth in 2012 is strong in the sector. A considerable majority of 63% of respondents said the outlook was moderate. Just 12% said that they thought no growth would occur, and nobody thought the outlook was negative for the sector.
3 How confident are you about selling into new mid-market technology clients?
Understanding emerging legal and technological complexities in cyber risk is easier said than done, and brokers are divided over how confident they feel in selling these new products into the mid-market. A total of 36% said they were "very confident" doing
so and 29% said they were "confident". Another 29% reported being "moderately confident" and 6% admitted to feeling "not at all confident".
4 Are technology claims handled fairly by insurers?

Our respondents broadly believed that insurers are reluctant to pay out, with only 12% reporting that insurers are quick to settle cyber claims fairly. A majority, 58%, found that cyber claims are often contested. Settling claims is a "minefield" according to almost one-quarter, 24%, of respondents, while 6% said that they thought bad claims handling has put off clients from buying this type
of cover.
5 How do you rate the policies available for new and emerging technology and media risks?
Brokers are satisfied but not overwhelmed by the emerging technology cover in the market. Only 6% said that they think policies are "excellent". However, over half, 53%, said that the policies available were "good" and 41% think they are "middling". None went so far as to say that they were "awful".
6 How well have you kept up with the changing risk profile of your mid-market technology clients through the technological change of the past 15 years?
Overall, brokers appear to be reasonably satisfied with their knowledge of clients' changing risk profiles. The majority, 53%, say they have "adequately" kept up with the changing risk profiles of their mid-market technology clients. Nearly one-fifth, 18%, believe that they have kept pace "very well", while almost one-third, 29%, admitted that they need to update their knowledge.
Views
Which insurers would you turn to first for technology cover in the mid-market, and why?
Lloyd's. Good product suite and innovative product design'
QBE are experienced in writing mid-market tech risks'
Zurich, QBE and Chubb have recognised this emerging risk by launching new products to address technology exposure'
Any of the American firms; they seem ahead of the pack in this area'
Chubb, because they offer good cover and an excellent claims service'
Hiscox, CNA, Chubb and CFC have adapted to emerging risks more effectively than Travelers, and have bedded in new wordings better so far than Zurich or Chartis'
CFC Underwriting has a very good product range and understanding of the market'