What do brokers really think about e-trading commercial lines?
We asked, and they were quick to tell us what works, what doesn't and where e-commerce systems could be improved to help them and their clients. One size of service doesn't necessarily fit all brokers. Here's what they told us about commercial lines online.
1 How would you sum up your attitude to e-trading?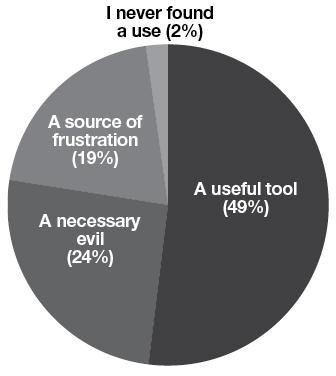 Attitudes towards e-trading among the brokers responding to the survey were mostly positive. Nearly half (49%) agreed with the statement that e-trading was "a useful tool that has helped take our business to greater heights". However, 19% thought it was "a source of frustration – full of promise but does not deliver in ways that can help my clients". For around a quarter of respondents (24%), it remained "a necessary evil that we must adopt to survive".
2 What is your preferred method of trading with insurers?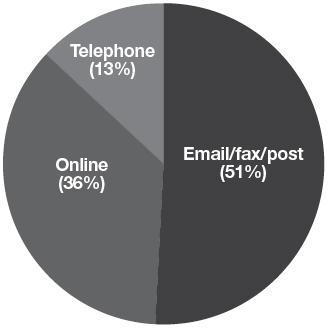 More than half (51%) of broker respondents said that they prefer to trade with insurers by email, fax or post, meaning that full e-commerce is still a long way off. Over one-third (36%), however, preferred to trade online, with only 13% still opting for the telephone as a way to do a deal.
3 Does your firm use insurers' websites for e-trading?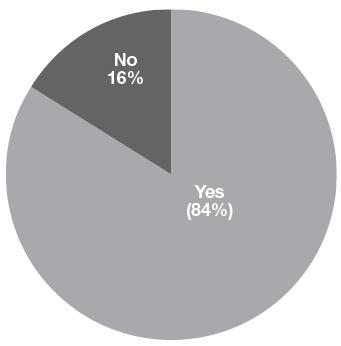 Insurers' websites were the most popular method of e-trading with insurers, with 84% of respondents using them. Brokers trade this way even when they have their own bespoke systems are available (40% use bespoke systems).
In related responses, the insurer-led trading platform imarket is used by 34%, while 18% use virtual underwriting agencies such as iprism. For trading with clients, brokers' own websites or distribution platforms were used by 18% of respondents.
4 How much commercial lines business do you transact online with insurers?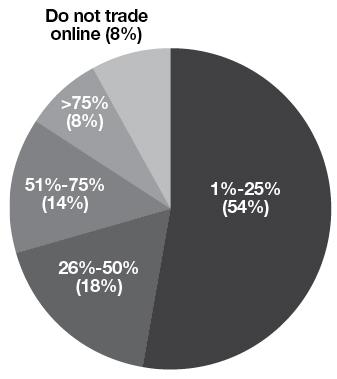 While e-trading with insurers is firmly established, for over half (54%) of respondents it still accounted for just one-quarter or less of commercial lines business. However, a large minority (40%) reported that they e-trade between 25% and 100% of their commercial lines business.
5 How much commercial lines business do you transact online with clients?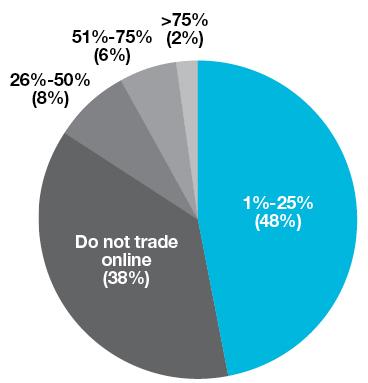 When it comes to e-trading with clients, 38% said they do not trade electronically. The biggest group, 48%, reported that e-trading with clients accounted for 25% or less of commercial business. But a pioneering few (16%) are trading between 25% and 100% of their commercial lines business online. That some brokers have found a way to trade a significant portion of their book online suggests they are finding a balance between personal contact and the convenience of e-trading.
6 Has e-trading helped to increase business productivity during the past 12 months?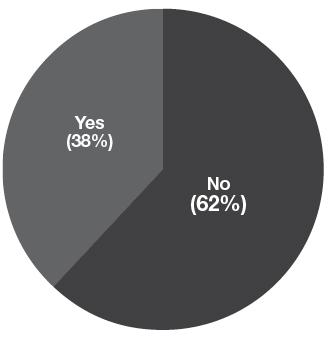 Responses showed that e-trading is generally having a positive effect on business. When looking at business productivity, over one-third (38%) said that e-trading had made a positive impact. In related responses, e-trading had driven up business volume for 32% of respondents. But there has been a negative impact too, with 23% indicating that e-trading has helped to drive down rates. A sizeable minority, 22%, said e-trading has had no impact on their business at all.