Brand is more important than price in affinity lines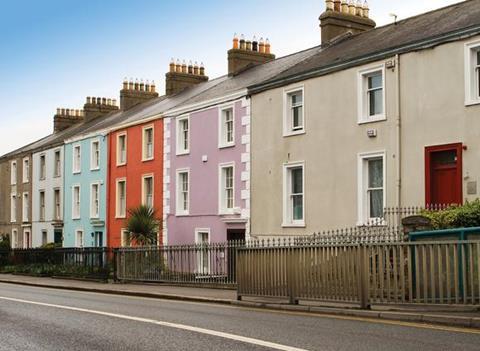 Affinity partnerships have grown to become a huge part of the personal lines property market. Customers prefer to give their business to brands they identify with, rather than just shopping around for the cheapest rates.
Junction corporate partnerships director Derek Henry says: "Price is important in home insurance, but equally important is the brand you buy from. You've got to have trust that it will actually deliver for you at the moment of truth. More and more you see people going for the brands they know and recognise. Which is one reason why I think the affinity sector is going to grow and prosper."
Data collation between affinity partners allows businesses to gain insight on their customers and tailor their products to fit the demographic they attract. Henry adds: "At a very basic level, you can get verification and know that customers are who they say they are. That's worth quite a lot to insurers because of all the fraud in the market these days.
"But we're just at the start in terms of data usage. There's going to be continual evolution and it's about them using that data intelligently to do that."
Top three trends
1 Rates
Unpredictable weather events have seen rates yo-yo since 2004.

2 Innovation
New products, data services and January sales - from the creative to the crass, it has been tried.
3 Affinity schemes
Trusted brands have a big pull in property, but how will affinity schemes evolve?
2004
April
Profits soar
The household market surged into profit by the end of 2003 after six years in the red, with Datamonitor citing a 16% fall in claims costs and a 7% rise in premium rates.
July
New expat policy
Towergate launched a household product for UK expats living in Spain and Portugal, underwritten by Norwich Union.
2005
March
Market softens
Rates began to slide in late 2004. By early 2005, buildings insurance rates had fallen by 1%.
April
Norwich Union teams with Barclays
Barclays Bank entered the home, motor and travel insurance market, with Norwich Union underwriting.
2006
January
Biba helps brokers with high-risk
Biba introduced a new scheme to help brokers place high-risk customers that had suffered from flood or subsidence or who had criminal convictions.
Katrina raises rates
Record-breaking insurance losses because of Hurricane Katrina saw reinsurance rates rise, stopping the soft market in its tracks.
November
Zurich enters high net worth
Zurich launched a new ultra high net worth product, Ultimate Home, in recognition of rising prosperity.
2007
June
Travel and media match
Travel insurance specialist InsureandGo agreed a two-year deal with the Guardian Media Group to provide white-label insurance through all its newspapers
and websites.
April
Covers compared
Financial product rating company Defaqto developed a website comparison tool called Defaqto Compare!, allowing customers to compare the features of home insurance products.
2008
APRIL
Rates soften …
The highly competitive market kept home insurance premiums down in Q1 despite the high cost of the previous year's floods. The average price of a combined contents and buildings policy fell 1.4%, the AA said.
October
LV= targets home
LV= went out to recruit 350 new staff to support its growth ambitions and new launches in the home policy arena.
2009
February
… and harden
Insurers tightened underwriting criteria, driving up property rates for the worst performers, including empty properties, by up to 30%.
June
Tesco and Fortis unite
Fortis Insurance confirmed that it would provide household products for Tesco, while its deal with RBSI was under review.
2010
September
Data drives Towergate
Towergate adopted the new Building Cost Information Service offered by the Royal Institute of Chartered Surveyors, enabling it to improve its advice on rebuilding costs.
October
RSA underwrites HomeServe policies
RSA was appointed by emergency repair firm HomeServe as its sole provider of buildings and contents insurance policies.
2011
October
Smarter motor
AA Insurance unveiled details of its telematics scheme, underwritten by Groupama, Markerstudy
and Sabre.
December
Big freeze pushes rates
Record low temperatures in early 2011 pushed up household claims to £500m. By year-end, buildings rates had risen by 9.5% and contents cover by 11.2%, said the AA.
2012
February
Price promotion
Direct Line held a January sale on home policies, offering 30% off in the first two months of the year.
June
RSA renews banking affinity
RSA renewed its partnership with Clydesdale and Yorkshire banks for a further five years to provide home and motor insurance.
2012
Rates outlook
Household rates need to be increased against a higher incidence of adverse weather, according to Ageas UK
chief executive Barry Smith.
Flood levy
Environment secretary Caroline Spelman unveiled her plan for a cross subsidy between insurers and government for homes at high risk of flooding.
Deeper data
Customer data analytics are the next step for developing affinity schemes, which remain a powerful force in buildings and contents insurance.