Organisations will need risk advice as they bid for contracts to provide public services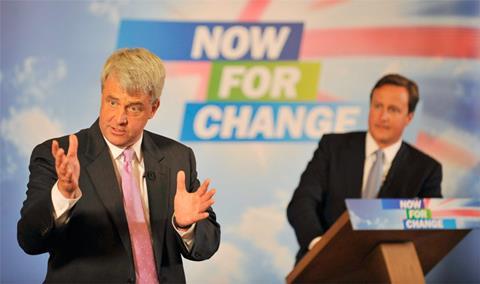 Ranking of risks arising from the new legislation:
1 Funding shortfall
Third sector organisations will need to bid for service contracts to secure funding.
2 Income volatility
Financial exposure is increased as outcome-based payments are introduced.
3 Maintaining quality and service delivery
Organisations need to understand fully what they are contracted to do.
4 Industrial relations over workforce cuts
Less money could lead to downsizing, resulting in staff unrest.
5 Changes in government policy, legislative change
A raft of new legislation is opening up opportunities, with new risks attached.
6 Public confidence, reputation and managing expectations about service
Public scrutiny may increase if third sector organisations provide public services.
7 Restructure of healthcare services
The government hopes that community and social enterprises will provide health and social care.
8 Competitive environment
There is no guarantee of survival as competition for funding intensifies.
_________________________________________
The figures: the third sector:
_________________________________________
The Big Society legislation affecting the market now:

Localism Act
Passed into law: November 2011
(key changes to be introduced April 2012)
Shifts power away from central government towards local people
Introduces a community right to build
Makes it easier for community groups to take control of local amenities
Enables community groups, parish councils and local authority employees to lobby to take over provision of local services
Major UK cities will hold referendums in May on whether they want locally elected mayors

Public Services Act
Passed onto the statute book 8 March 2012
Requires councils and other public bodies to take account of social value, and not just cost, when awarding contracts
Expected to benefit social enterprises and charities, since they already explicitly work to create social value
Requires public authorities to consider economic and environmental impact when commissioning and procuring services
Rare example of a private member's bill reaching the statute book

Open Public Services White Paper
From April 2012, departments to publish regular progress reports setting out the steps that have been taken to open up public services
Decentralises public services
Opens up service provision to a broader range of providers
Gives communities the power to take over and run public assets, such as buildings or land

Health and Social Care Bill
Opposition to the Bill was defeated 269 to 174 votes in the Lords on Monday night (19 March). Could be law by Easter.
Hands 60% of health budgets to GPs as buying consortia, who will be responsible for commissioning treatment as independent contractors
Introduces 'any willing provider' system, encouraging third sector organisations, private companies and existing NHS providers to compete to provide care services
Shifts service procurement away from hospital
trusts, regional strategic health authorities and primary care trusts
Widely criticised since GPs are not generally skilled in commissioning care