We take a look at the history of three key developments in third sector insurance – new entrants, funding cuts and childcare – and what to expect next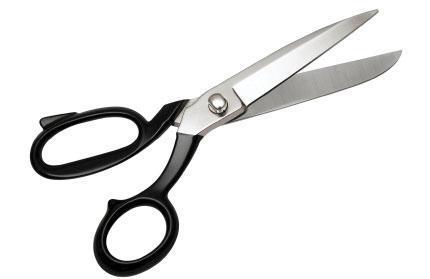 The community and social organisation sector is a growing market for insurers and brokers. After the economic crisis, traditional commercial clients scaled back spending to stay afloat, keeping outgoings as low as they could.
The result has been slower growth in SMEs and a search for more active markets.
The coalition government has focused on introducing markets to local authorities where workers were previously employed by the state. Spending cuts in the care sector raised unemployment and many charities have merged or been wound down because funding has disappeared. New organisations have sprung up looking to provide these services.
Ecclesiastical charity insurance consultant Phil Duffy says: "We've seen a lot of people start up their own businesses with their redundancy packages. That means that there are more people fighting for the tender from a local authority."
He adds: "A lot of brokers see this as an increase in potential for new clients, as their traditional commercial risks have seen a decline over the past few years. Insurers are also looking to expand into that area, away from their traditional property liabilities, and commercial risks."
Another outcome of government policy has been the expansion in social enterprises. However, they can represent something of a grey area to insurers.
When insurers say that they're moving into that area, they need to be very careful to look at each organisation on its merits and decide whether it meets their risk appetite," Duffy concludes.
The stories: New market entrants
Lively demand in the sector has led to a flurry of new offerings from insurers, whereas a few bigger names had dominated in the past.
2007: Councils create mutual
Citing a lack of specialist insurers in the market, the London borough councils of Harrow and Brent became the first local authorities to create a not-for-profit mutual. Profits are redistributed between the two authorities.
2009: Experts unite
Markel UK joined forces with dedicated healthcare consultancy Janjer to build a new risk management service bringing in consultants from the health and social care sector.
2010: Push on charities
Hiscox announced a new charity insurance product with bundled liability and property cover, aimed at charities, clubs and associations.
Maven Underwriters developed a new online quote facility for brokers with products aimed at charities with a turnover of at least £1m.
2011: Ink expansion
Ink Insurance set up a new division, Ink Charity, targeting charities and care providers.
What's next?
More packages on the way
As the sector grows and competition increases, commoditisation is likely to occur, with more packages and bundles being introduced.
___________________________________
The stories: Charities and 'the cuts'
There are currently 161,935 charities registered in England and Wales, with a total annual income of £55.87bn. Since 2007, the number of charities has fallen by almost 8,000, though their total income has increased by more than £10bn.
2007: Volunteering soars
Voluntary sector employment rose by 26% between 1997 and 2007. The rapid rise outstripped public and private sector rises over the same period, highlighting local authorities' appetites for purchasing services from voluntary organisations.
2008: Charity income hit
Charities experienced a £2.3bn slump in income as a result of the recession, at a time when demand for services was rapidly rising.
2009: Charity funding boosted
Gordon Brown's Labour government injected £42.5m into voluntary organisations, social enterprises and charities hit by the recession.
2010: Big Society agenda launched
David Cameron outlined his Big Society agenda, making competition, choice and payment by results the cornerstone of public service reform.
2011: Social enterprises flourish
The average turnover of a social enterprise grew by 37.1% to £240,000 during 2011.

What's next?
Market in transformation
While the government's Big Society agenda promotes social enterprise, spending cuts have hit charities hard. Over the past year, 70,000 jobs have been lost in the charity sector, a drop of 8.7%. Demand for insurance is therefore likely to shift from one type of organisation to another.
___________________________________
The stories: Children's nurseries
There are 14,670 nurseries in the UK, and the number is still growing.
2008: Growth potential
Costs of nursery places hit an all-time high of £159 a week, highlighting the huge growth potential of the sector.
2009: Downturn proofing
Nursery Plan began providing business insurance to nurseries, as well as cover to parents wanting to keep their child's place at nursery in the event that their financial situation changed.
2010: Court strengthens insurer's hand
Insurers welcomed a test case ruling that supported a nursery being sued by a child's parents for a minor injury he had sustained while playing on a rocking horse.
2011: Towergate Patrick enters market
Building on their background in care home insurance, Towergate Patrick entered the nursery market in early 2011 with products underwritten by ACE.
What's next?
Steady demand
Media attention on child safety has seen the sector take positive action to improve its image and understanding of risk. Demand is likely to hold up as women continue to return to work after having children, especially during times of job insecurity.