Law Society's annual survey shows top solicitors PI insurers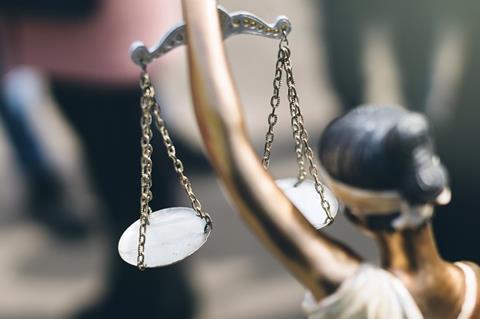 Travelers is the biggest provider of solicitors professional indemnity (PI) insurance in the UK with an 18% market share in 2016/17, according to the Law Society's annual survey of the solicitors PI market.
Travelers has held on to the top spot, but its market share has dropped slightly from the 19% share it had in 2015/16.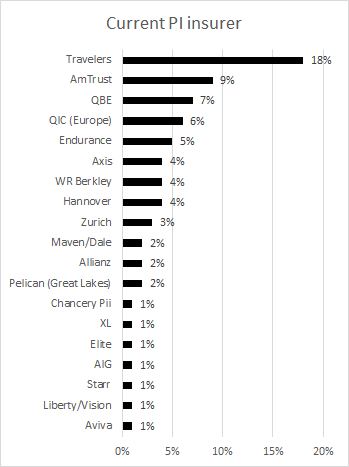 AmTrust and QBE have also retained second and third place, with market shares of 9% and 7% respectively.
While the top three solicitors PI insurers have remained static, there were changes further down the ranks.
Qatar Insurance Company's European arm QIC (Europe) has inched up the table to fourth place from its previous fifth position, and Endurance has risen to fifth place from eighth, pushing former fourth place holder Axis into sixth place.
Zurich, meanwhile, has fallen to ninth place from sixth.
The Law Society's survey also found that fewer solicitors are switching insurer. Just 28% of respondents switched in 2016/17, compared with 38% in 2015/16.
As with previous years, the Law Society found that cost of cover played was the biggest overall influence on solicitors' choice of insurer, with 46% of respondents mentioning this among their top three reasons.
But it also found that an insurer's financial strength was the second most important driver of choice, mentioned by 37% of respondents.
In recent years the solicitors PI market has suffered from the failures of unrated insurers.