Towergate Underwriting plans to cut 50 jobs as Fusion grows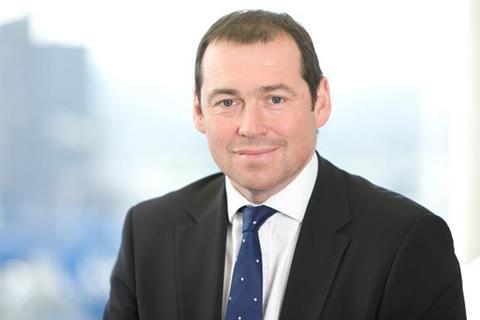 Towergate Underwriting's new set-up for complex cases is what brokers wanted and will give them better local access to a broader range of products, underwriting chief executive Clive Nathan has said.
Towergate announced yesterday that its bespoke underwriting arm would be rebranded as Fusion and combined with its existing Fusion-branded business.
Fusion, a business Towergate bought in 2005, had been run separately as a £120m gross written premium (GWP) business with its own managing director and underwriting director until recently.
Separately, Towergate Underwriting handled £260m in GWP for specialist product lines, from different branches.
The reorganisation will see the Fusion's five branches across the UK able to underwrite all the classes Towergate offers with total premiums of about £350m.
Towergate's farm underwriting businesses, AIUA and BIBU, will continue to operate with separate brands.
"Rather than having to go to various points of contact, brokers will be able to access us in single locations. The five Fusion locations will have a much broader product range, including all the things that Towergate would traditionally have done in single locations," Nathan told Insurance Times.
He added: "It's what brokers have told us they want. They build a relationship with particular underwriters and they want to do more with those underwriters rather than have to go somewhere else to get the rest of the cover, which is what we've had in the past."
Fusion's branches previously sold commercial combined, construction, engineering and motor products. The restructure has already seen it start selling motor fleet products and professional indemnity will follow.
The restructure means that 50 jobs are at risk of redundancy and Towergate's Stokesley office will be closed.
Group chief executive Mark Hodges said: "It's a mix of difficult news for the individuals affected but, corporately, it's another step on that transformational journey."
"Fusion is a great brand and something we think we can exploit if we expand its use within the Towergate group."
The enlarged Fusion business will have 350 staff under the proposals and Nathan said training had already begun so that the remaining underwriters could work across a broader range of products.
Corporate shift
The move follows the separation of Towergate's underwriting operations into "bespoke" and "volume" business units and the appointments of Paul Jewell as chief underwriting officer and David Bruce as chief executive of bespoke underwriting.
Insurance Times revealed last week that Fusion managing director Nick Wright and underwriting officer Stewart Gardiner had resigned, with North and South regional directors Rob Chapman and Nick Milton following suit. The four are understood to be planning to join Arthur J Gallagher at the end of their notice periods.
Asked about the departures, Hodges said the change to the Fusion operating model was not a change everybody wanted.
"We're clear that we can continue to grow the business and attract people when we need to. Therefore, if those sorts of changes aren't for everybody so be it. We move on and we're confident about where we're going," he said.