Underwriting agency also has offers of new capacity from insurers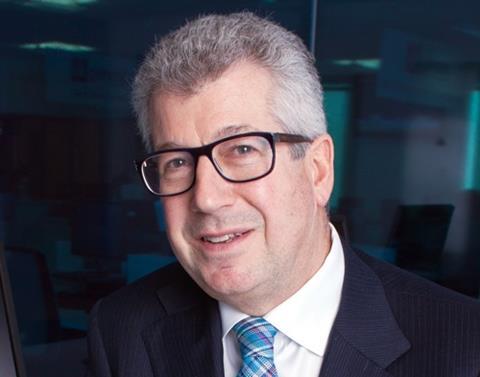 UK General chief executive Peter Hubbard has confirmed that his company has received approaches from potential buyers following reports that it is looking to sell its personal lines schemes business.
It emerged last month that UK General had appointed Fenchurch Advisory partners to handle a possible sale of the personal lines schemes business, which makes up 83% of the underwriting agency's gross written premium (GWP).
Hubbard told Insurance Times: "We have had interest from people looking to work out whether they want to invest in or buy [UK General]. It is pretty early days and too early for us to comment."
He added: "There have been no decisions, and they are not my decisions to make."
UK General is ultimately owned by Bermuda-based investment firm Primary Group, which invests in growing and developing companies. As such the company will be sold at some point.
Asked whether the company could be sold in parts or as a whole, Hubbard said: "It is absolutely conceivable that we could make acquisitions and sell parts of the portfolio."
As well as attracting interest from would-be buyers, UK General is also being contacted by potential new capacity providers. UK General has three main businesses: personal lines schemes, agricultural risks underwriter Rural, and its recently rebranded commercial lines arm, One Commercial.
Catlin now provides the majority of capacity for Rural and Commercial, while Ageas provides most of the capacity for personal lines schemes. UK General also uses its own underwriting capacity from its Irish operation.
Hubbard said: "As people have seen how the businesses have moved forward, we have had interest from a number of alternative capacity providers.
"We have had more people phoning up saying: 'Can we help you?'"
He added: "Our objective was always going to be to use capacity selectively to help us improve the customer proposition. We will continue to do that across all of the portfolio of businesses."
UK General is also receiving more offers of financing from banks, Hubbard said. The company agreed a refinancing deal with Clydesdale Bank at the end of last year.
Hubbard said: "We have had quite a lot more interest over the last three to four months from banks saying: 'Is there anything we can do to help you?'"
Hubbard believes that the interest from would-be buyers, capacity providers and banks has been driven by UK General's growth.
All three iof the company's divisions showed progress in the first quarter of 2015, Hubbard said. Personal lines schemes GWP was up 6% from where it was in the first quarter of 2014, and profitability in that division grew by 10%.
Rural GWP increased by 24% over the same period. Commercial GWP was "pretty static", Hubbard said, but he added that the revenue from that business had increased 34%.
Hubbard said: "We have got three businesses that are all growing, they are all creating value and they are all doing pretty well."