Whiplash crackdown under threat from Supreme Court ruling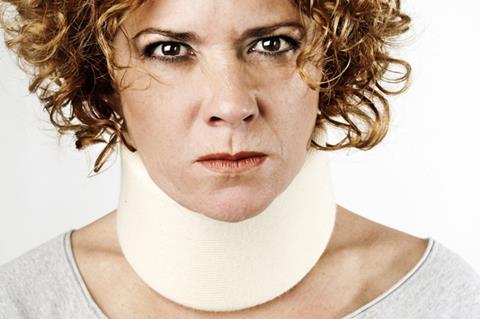 The whiplash crackdown proposed by the Tory government could face challenges because of the latest Supreme Court ruling, a top lawyer says.
Last week, the Supreme Court ruled charging workers initial fees of up to £1,200 to bring a case against their former workplace in an employment tribunal was unlawful.
The court cited access to justice as one of the reasons for the ruling.
Claimants in low or middle income household could not afford the fees "without sacrificing ordinary and reasonable expenditure for substantial periods of time", the court ruled.
And now Stephen Cavalier, chief executive of law firm Thompsons, says the same arguments can now be made against the Civil Liability Bill.
Insurers hope the bill will cut whiplash fraud, but claimant lawyers say it chokes off ordinary people's right to fair compensation.
Cavalier said: "The court made it clear people should not be denied access to justice to enforce their rights.
"The changes the Government has introduced and is proposing to introduce making it more difficult to bring personal injury claims are also vulnerable to challenge on those same grounds."
ABI general insurance manager Rob Cummings said: "Comparing tribunals to insurance is like comparing chalk and cheese."
The government said the new Civil Liabilty Bill could save motorists £35 a year in reduced premiums.