Brokers react to Aviva's decision to offer cheaper policies on its own extranet platform than through the software houses
Imagine the scene. The year is 2025 and a broker needs a quote - cheaply and quickly.
But instead of going to a broking software house to get multiple quotes, they use Aviva's extranet because they can get a guaranteed cheaper price.
Allianz, RSA, NIG, AXA, QBE - also all offer cheaper rates on their own websites.
Meanwhile, the once-dominant broking software houses face a fierce battle to keep their quotes from ebbing away to insurer extranets.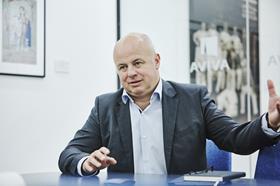 Aviva chief sales and marketing officer is not afraid to take some big decisions
Sounds far fetched, right? But in light of Aviva's recent decision to put cheaper quotes on Fast Trade, this could be a dawning reality for the broking software houses if other insurers follow the lead of the UK's largest insurer.
Aviva has made a big decision by putting van, motor and home personal lines on Fast Trade with cheaper prices than on the software houses.
Aviva has vowed to keep commission levels the same and pass on the savings - there are no transactions costs unlike using a software house - to brokers.
Broker reaction
The reality of the situation has been quickly grasped by independent brokers, who are right at the coal face of trading insurance business.
Peter Smits, managing director of Ashbourne Insurance, said access to cheaper rates was a good thing, but that he would much rather they be available through the software houses.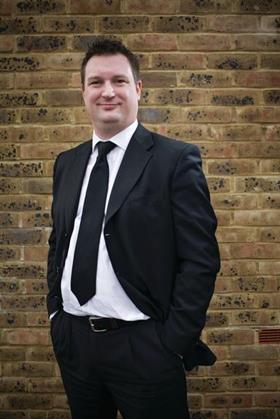 "It's a mixed blessing," said Smits. "It's great that Aviva has given us access to a cheaper product, but ultimately it's going to mean rekeying information for my staff, which is time consuming and leads to greater opportunity for error in loading and keying information."
But Smits said in order to get the best deal for customers he suspected his firm and others would now have to go direct to Aviva to check for the most competitive rates.
He added: "It's about getting the right policy for the customer at the right price so we're not going to stand in the way.
"But for something that already exists on the software house it would have been better for me if they had done that than create another route to market.
"The danger is other insurers following suit.
"Then you've got a situation where rather than having a software house as one place to go and search for the best rate across multiple insurers, you've then got to go and search multiple platforms, which then creates a time issue."
Founding director of Ravenhall Risk Solutions Neil Grimshaw said he was no longer surprised by the bold nature of decisions taken Aviva, but that the full impact on the industry would only be seen over time.
He added: "It's certainly a statement of intent from Aviva that it is trying to cut out the software houses.
"It's just another way Aviva seems to be cutting the cost of distributing insurance policies.
"We will keep a watching brief on what the differences are between the policies on Fast Trade and via the software houses.
"But we are not a single carrier broker, so our first port of call will still be the software houses."
Aviva's pricing intent
The big question now is how much of a pricing difference there will between brokers using Fast Trade as opposed to the software houses.
Also, it remains to be seen exactly how many brokers will get the cheaper quotes.
Bayles said: "Brokers with software house capability can use the platform if they wish too. The savings are promised to be passed on to the end customer, with commission levels remaining the same for the broker.
"Software houses will continue to offer the Aviva policies, through normal broker channels, prices will vary depending on the broker model. Because Fast Trade reduces the frictional costs of trading, we aim to provide the best prices we can to brokers who use the service."
SSP sales and marketing director Adrian Coupland said the software houses were excellent at providing quotes from multiple insurers fast and effecitively - and having differential pricing may lead to brokers having a lot of extra work for little reward, leading to an inefficent way of doing business.
Coupland said: "I think differential pricing via an extranet like Fast Trade is quite damaging.
"There has been lots of investment in software houses generally and it provides a very good service."
Subscribers read more
Briefing: Open GI's sale - a potential game changer for UK broker technology