Technology is key to the growth of schemes, with social media boosting personal lines schemes. Cross-selling opportunities flow from use of apps and chatbots
Imagine you're an SME broker with a niche, but consistently profitable scheme for tree-surgeons. It could be nannies, funeral directors or fast-food restaurants. You may be working with a membership organisation or affinity group. And you've successfully serviced your customers for the past 15 years using good, old-fashioned manual processes. Now you're being told that needs to change – but why?
As with every other sector of insurance, the influence of technology is being felt within the schemes insurance sector. The ability to automate what were slow and costly manual processes is allowing brokers to service their scheme customers more effectively, while also presenting new opportunities to cross-sell and communicate with customers. Meanwhile, the impact of technology on the wider world has created the need for new products and services.
There has been much debate over whether brokers have done enough to adopt new technology, and the schemes sector is not immune. Nearly 40% of brokers surveyed by Biba earlier this year said the sector had not embraced technology-based innovation well, with Biba's head of corporate affairs Andy Thornley warning: "There may be a persistent erosion of market share if collectively we do not embrace new, innovative ways of serving our customers and working more efficiently."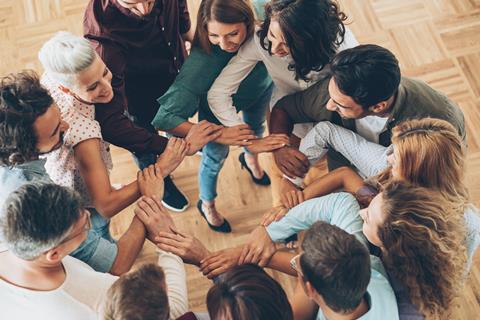 While the overheads attached to setting up online digital platforms and other forms of E-commerce remains a barrier to overcome for smaller broking groups, increasingly there is the option to tap insurance and MGA partners for these much-needed technology solutions. What is fast becoming obvious is that brokers who are resistant to change risk being outcompeted.
"We specialise in schemes that are £500,000-£2m of premium and often they've never progressed a solution for it beyond the original one," says Scott Brown, managing director, Accelerate Underwriting. "They still do it manually because it's a small part of their business. But if they embrace some of the IT Solutions that are out there they could gain a lot of operational efficiencies and increase their margins at the same time.
"If a broker has a 10 to 20-year-old scheme worth less than £1m or so of premium each year, the way in which they've always done it tends to be their fallback position," he continues. "That's great for us because we can go out with a proposition, and a lot of people are now very interested in that."
59% of brokers are now trading schemes via their own websites, an increase of 24% in the past two years, according to UK General's Schemes Spotlight 2017. Personal lines schemes typically set the bar with their online offerings given the heightened competition and pricing pressures in the mainstream personal lines marketplace.
Social media fightback
UK General's survey shows that aggregator trading has doubled since 2014. Brokers have countered by making increasing use of social media as a new channel for transacting schemes.
"It's all about technology and what brokers are doing to make trading faster and more efficient," says Nicki Crabb, schemes development manager at Covéa Insurance.
"There are a lot of delegated authority brokers in the scheme space. A delegated authority agreement allows brokers to respond more quickly to the client. Technology is then used to the broker's advantage to trade more efficiently. The use of online chat is one of the innovations we have seen with electronic trading, and I would expect to start to see this in the schemes arena.
Scheme brokers within personal lines need to demonstrate they are offering their customers a unique product and high levels of customer service - and to do so as efficiently as possible. "I'm working with one company at the moment on travel insurance and they have created an app that sits within Facebook," says Graham Whyatt, group head of affinity & SME, James Hallam.
"They've developed a chatbot, so you can ask it a question and it can find and give you answers and find the relevant content within your policy.
"Within a few weeks they had over 1,000 people signing up," he continues. "They identified a certain demographic who would be comfortable accessing their insurance via Facebook, which is why they got such a big hit rate. Being selective in targeting some of these innovations and ideas is what's important."
Cross-selling opportunities
Scheme brokers that remain resistant to change may be persuaded when it comes to the more targeted opportunities for cross-selling that technology introduces. Such opportunities to grow and expand a scheme allow a broker to keep pace with SME customers as their business grows. Pat Brice, distribution director at CFC Underwriting gives the example of a tradesperson's scheme product.
"You start off by giving them some fairly standard public liability, employers liability and tools and equipment cover," he says. "MGAs and insurers with really good technology can then help you find really easy ways of adding new products. So they might ask you to bolt-on motor insurance for their vans, or cyber insurance, because plumbers and builders now have to have a customer database."
Online platforms, better use of analytics and more regular touchpoints with customers can help brokers identify which additional products may be suited to their clients. It also gives them the opportunity to cross-sell at different points in the policy cycle.
Take niche motor schemes. "We've been putting iPad screens in garages where our brokers' customers' cars are serviced, offering breakdown cover through the online quote and buy site that we've built for the broker," explains John Price, chief operations officer at SchemeServe. "At that point they know the state of the car because it's in the garage. And selling breakdown insurance at that point seems to make a lot more sense to the customer.
"They've just spent a few hundred quid on a service and are presented with an option to buy breakdown insurance for £20 or less," he continues. "Dentists have been doing that for some time, to the point where you get a clean bill of health at the dentist they will then sell you a payment plan for your next set of appointments. And I think it works well with the insurance industry as well."
Social media could be another important route to cross-selling as well as a route for transacting scheme business more generally and offering customers a forum for discussion, about subjects other than insurance. Specialist motor scheme provider Adrian Flux knows its customers are far more interested in discussing their classic cars and bikes on social media, than talking about insurance products.
But such forums increase brand loyalty and introduce potential prospects. Those brokers surveyed by UK General thought social media was the biggest opportunity for schemes brokers over the next three years, with white-labelled schemes and mobile accessibility having the greatest impact.
"I am aware of a schemes broker that has an app," says Crabb. The app holds the client's policy details and the idea is that you get a pop-up reminder or notification when your policy is due for renewal. The app also reminds the client of other services the broker provides. When a scheme broker has a really strong understanding of their client's industry, and the client is happy to hear from the broker throughout the year, the use of digital marketing and apps is a great way to stay in contact and benefit the client and broker relationship, but as with all methods of communication, it needs to be relevant and timely."
Schemes fit for a technology age
From cyber insurance for small retailers, drone insurance for farmers and products catering to solar panel installers, there are underserved pockets of the market due to the influence of technology. It is an opportunity for scheme brokers to innovate and come up with new products that cater to the changing exposures faced by their customers.
"Businesses are doing things completely differently to how they were doing it 24 months ago," says Accelerate Underwriting's Brown. "We had a roofer out two years ago to survey my roof and he was up on the ladder and the roof. This guy comes 24 months later and he's got his drone out and doing it all from the convenience of my back garden. And when you're dealing with the liability insurance for these tradespeople you need to take into account the fact that they are controlling these pieces of technology."
"Farmers are one of the biggest users of drone technology now," he adds. "Instead of getting in his Land Rover or tractor and going around his farm, your average farmer is sending his drone up to make sure the sheep are alright. There are definitely people who have to go to specialist providers for products like that, which is an opportunity for schemes brokers to cross out if they want to move into the other insurances."
Scheme brokers at the cutting edge are already devising products that cater to the sharing economy (think Airbnb and Uber), mobility-as-a-service, smart homes and other uses of the internet of things. From a product innovation perspective, successful brokers will be the ones keeping up with tech in all its forms.