The largest and best-funded insurtech in the world, Zhong An, has filed for an IPO in Hong Kong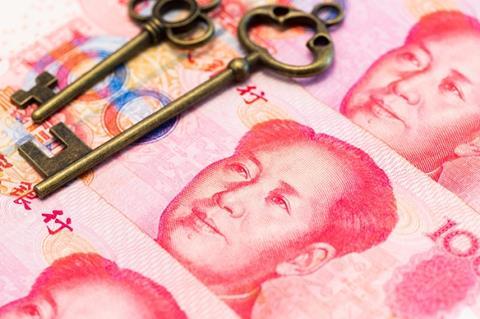 Zhong An, the best funded insurtech in history, has filed for an $1.5bn initial public offering (IPO) in Hong Kong, according to reports.
China's first digital pure-play insurer shot to fame in 2015 when it raised over $900m in a single round from backers including Morgan Stanley, China International Capital Corp, CDH Investments, Keywise Capital and SAIF Partners. It valued the company at $8bn.
This figure has since risen to between $14.5bn and $29bn, after Reuters reported in March that the company was in talks to sell a stake of between 5% and 10% to strategic investors worth $1.45bn.
Raising capital as a precursor to an IPO is not uncommon. A similar approach has been used by several Chinese fintech companies.
Zhong An was founded in 2013 by a consortium led by Alibaba affiliate Ant Financial; China's largest insurer, Ping An; and investing powerhouse, Tencent. They own 16%, 12% and 12% of the company, respectively.
The company, which operates without brokers, began by selling insurance for returned shipping on China's eBay equivalent, Taobao. The product still accounts for between 50% and 65% of total revenue.
It subsequently branched out into car and health, and now has over 300 products including covers for mobile phone damage and flight delay.
As of March, it had written over 8bn policies for 580m customers.
Zhong An's operating model is considered an insurtech case study, exploiting the synergies of combining a legacy insurer with the capability of delivering an end-to-end digital customer journey with a retail platform that has reached critical mass.
Resolution
The IPO filing marks the resolution of a protracted saga that saw the company consider three locations for listing: Hong Kong, mainland China and New York. Early last year it was reported that the company would float in China in 2016, raising up to $2bn. It abandoned the plan earlier this year due to concerns about securing a timely approval.
In October the insurer appointed Credit Suisse, JPMorgan and UBS to explore options in the US and Hong Kong. In December, Bloomberg reported it had put the plans on hold.
More recent reports in the Chinese media said the company had planned to list in Hong Kong the third quarter of this year, but complexity over migrating the company's share register hampered progress. Today's report from Thomson Reuter's International Financing Review said the IPO could still take place in 2017.
Commentators said the move to elect Hong Kong would be considered a coup after Alibaba famously elected New York for its own $25bn listing in 2014. It was the largest IPO in history until the creators of Snapchat, Snap Inc. floated in March this year. Zhong An had previously mooted the US as an option.
The company is understood to be considering a float in mainland China at a later date.
Zhong An posted a net profit of $30m in 2015, according to the China Securities Regulatory Commission. The growth was driven by a c.200% rise in premium to $339m, the company said. Growth slowed in 2016, but total premiums still eclipsed half a billion dollars. Previous estimates had suggested revenues of between $600-830m. Reports have said that profits declined by 80% in 2016.
The Hong Kong stock market was rocked this week after $6bn was wiped off the value of a group of 13 companies. They subsequently recovered most of their losses. The Hang Seng index has gained 17% in 2017.
Zhong An launched an incubator focusing on blockchain and AI in November as China ramps up its ambitions to become a world leader in fintech.