Insurer will only have to pay 22% of energy firm's loss, but 100% of its defence costs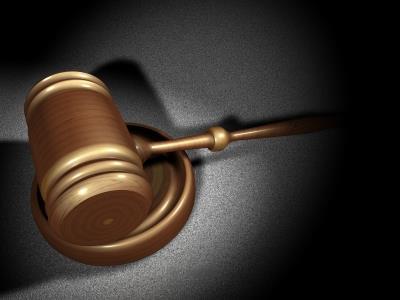 Zurich UK has won its long-running court battle with Guernsey-based energy firm International Energy Group (IEG) over payment of a mesothelioma claim this morning.
The Supreme Court ruled this morning that Zurich will only pay 22.08% of IEG's loss in relation to the claim, rather than the 100% IEG said it was entitled to receive from the insurer to cover the claim.
But Zurich has been ordered to pay 100% of the energy firm's defence costs related to the case.
The Supreme Court judgement partly overturns a previous judgement in the Court of Appeal, which had ordered Zurich to pay 100% of both the claim and the defence costs.
Zurich UK disease claims manager Mike Klaiber said: "We are delighted that the Supreme Court has found in our favour on all substantive points.
"This judgment fully endorses our decision to challenge this issue and supports existing claims handling practice that has existed in the insurance market for many years. We believe this landmark ruling is a fair outcome in that insurers will not be required to meet a liability beyond the period for which they accepted a premium and provided cover."
Court battle
IEG had argued that Zurich should pay 100% of a claim that IEG had settled with former employer Alan Carré, who worked for the company for 27 years. Carré was diagnosed with mesothelioma in 2008 after breathing in asbestos dust while at work, and subsequently died.
Before his death Carré sued IEG predecessor firm Guernsey Gas Light Co and received £250,000 of damages and interest plus £15,300 towards his costs. IEG incurred defence costs of £13,151.60.
But Zurich argued that because its predecessor company Midland had only covered IEG for 6 years of Carré's employment, and that IEG was solvent, Zurich should only pay a corresponding share of the claim – 22.08%. The Supreme Court agreed.
Defence costs
Zurich had also argued that it should only have to pay 22.08% of IEG's defence costs. But the court ordered Zurich to pay 100% of the costs because they would have been incurred regardless of the total period of exposure and were incurred with the insurer's consent as part of the policy.
Klaiber told Insurance Times that Zurich accepted the court's decision over the defence costs.
He said: "We are a bit disappointed but we recognise that that was probably the weaker limb of the arguments that we presented.
"The primary decision, that a solvent employer should pay a contribution for their uninsured years of the compensation claim itself, is the main prize as far as we are concerned."
Greater clarity
He added that the ruling should not affect injured claimants' ability to recover from insurers in full when their former employer is insolvent.
He said: "It was a principle point of our argument that this issue should not diminish the compensation paid to claimants. The right of recovery back against a solvent employer for uninsured years will only apply in cases where there is a solvent employer. Where that employer can't be traced or is insolvent, the insurer will meet the full indemnity of 100%."
Law firm DWF, which represented Zurich, said the ruling provides clarity for insurers and claimants.
DWF partner and head of occupational health and casualty Derek Adamson said: "This clarification to the way mesothelioma claims are settled will provide welcome certainty which should benefit claimants, insurers and their policyholders alike."