The Knowledge: Technology and the future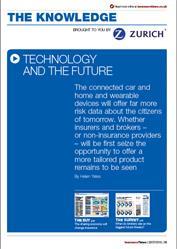 The pace of technological change holds both threats and opportunities for the insurance industry. Connected devices and the Internet of Things will offer a wealth of data about individuals, but will insurers and brokers seize the day or will non-insurers get there first?
Read the full issue of this month's Knowledge here.
Join the debate in our new LinkedIn specialist discussion forums