Bankia to buy Aseval for €608m from Aviva; legal action averted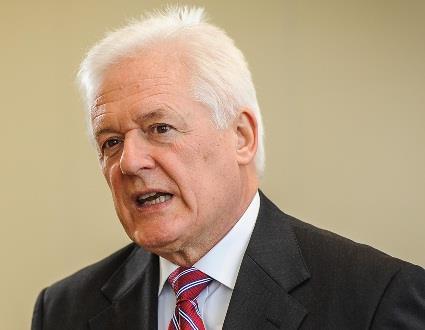 Aviva has sold its stake in Spanish life and pension provider Aseval to Spanish bank Bankia for €608m (£494m), bringing to an end a messy dispute that threatened to end up in court.
Last week Bankia announced it planned to take a €900m charge this year in order to compensate Aviva for damages after breaking conditions established by its alliance in the insurance business.
Aviva launched Aseval with Spanish savings bank Bancaja in 2000 but Bancaja was forced to merge with three other savings banks in 2010 to form Bankia after the banks, which helped to fund the Spanish property boom of the previous decade, found themselves with substantial amounts of toxic real estate debt.
Bankia acknowledged €40bn of toxic assets this year and was eventually the subject of a €19bn bail out by the Spanish taxpayer in May before being bailed out again to the tune of €4.5bn in September.
The merger also created a conflict as the three other savings banks that make up Bankia had exclusive distribution contracts with rival insurers.
Spanish daily El Economista reported Aviva demanded a payment of €934.6m and took Bankia to arbitrage court at the Commerce Chamber of Madrid for breaking the alliance that Bancaja signed in 2000 to distribute Aviva's insurance products.
However, following the announcement of today's deal both sides have applied to the arbitration court to terminate the legal proceedings between them and issue an award which reflects the settlement.
The transfer of Aseval shares to Bankia is subject to regulatory approvals and the release of the cash proceeds to Aviva is expected no later than 30 April 2013. Aviva said the deal would increase its economic capital surplus by approximately £0.5bn.
Aviva said its other operations in Spain are unaffected by the settlement and that it would continue to serve its 1.2m customers in Spain through bancassurance partnerships with NCG Banco, BMN, Caja España Duero and Unicaja, as well as agency distribution units Aviva Vida y Pensiones and Pelayo Vida.
The provider said the proceeds from the deal would be used for general corporate purposes. The consideration represents approximately 1.8 times Aseval's International Financial Reporting Standard (IFRS) net asset value. In 2011, Aseval contributed IFRS life operating profit of £88m, of which Aviva's share was 50%.
Aviva chairman John McFarlane, said: "This settlement is in line with our strategy to increase Aviva's financial strength and we have realised significant value from our joint venture with Bankia. We remain focused on providing excellent service to our customers in Spain, through our other bank partners and distribution agencies."
Aviva Spain generated sales of £1.9bn and an IFRS life operating profit of £216m in 2011, of which Aseval contributed sales of £393m and an IFRS life operating profit of £88m. Aseval contributed £267m to group IFRS net assets (including goodwill of £194m) and £2.6bn to group IFRS total assets as at 30 June 2012.