Despite his concerted efforts to turn around ailing AXA, a lack of trading savvy was Phillippe Maso's downfall
The news from AXA headquarters was sudden and decisive. Chief executive Philippe Maso was to leave with immediate effect. As brokers and insurer rivals up and down the country absorb the shock news, Insurance Times looks back over his two-year reign and gives its verdict.
Maso arrived in May 2008, and like a football manager taking over a struggling team, it was always going to be tough.
Trading conditions were brutal amid the worst recession for 70 years and, accordingly, the financials were on the slide.
From 2007 to 2009, AXA's revenues in the UK and Ireland plunged from £5.1bn to £3.97bn. Underlying earnings plummeted from £311m to £127m.
But Maso, a highly intelligent and likeable Frenchman, had a plan.
His strategy was to jettison unprofitable business in commercial, reduce expenses through job cuts and finally rid AXA's poor reputation for customer service, principally with the appointment of Paul Meehan as customer service director.
The £110m Swiftcover purchase and further push on motor would boost personal lines.
But a little more than two years later, he is out the door. So where did it all go wrong?
Poor inheritance
One source believes Maso was on a hiding to nothing as the business had benefited so much from good trading conditions pre-recession and was stuck in a permanent slump.
"Peter Hubbard [former AXA chief executive] had improved the trading result, but we now know the service was terrible," he said.
"Philippe came in at a time when improving the service was difficult and he brought Paul Meehan [director of customer service] in. But he then got caught by the trading results getting worse.
"So I think he was on the horns of a dilemma. He inherited a business that wasn't making money and the service wasn't sorted out. But I do think Philippe created a bigger turnaround of AXA then many people giving him credit for."
Trouble trading
One of Maso's biggest gamble was to pulled out of 'unprofitable' managing general agency relationships, the most highly publicised being the fall out with Primary, now UKGI.
But in doing that, the source adds, he lost ground.
"It's a bit like Igal Mayer [former Norwich Union chief executive]: if you come in and take on the market, unless you do it with a lot of trading know-how, you'll just see business go away from you. In Philippe Maso's time and Igal Mayer's time, the beneficiaries have been RSA, QBE and Allianz.
"Philippe may have been right but you hand advantage to other traders – and, like Igal Mayer, he's discovered that the UK market and the UK broker market is quite a tough one to manage."
Under Hubbard, AXA had moved to a more centralised underwriting structure. Maso continued down that line, and some saw it as the key problem in its failure to maintain customer service, especially with the SME sector.
However, the source disagrees, pointing out that underwriting can be done from anywhere. It's the face-to-face broker relationships that count.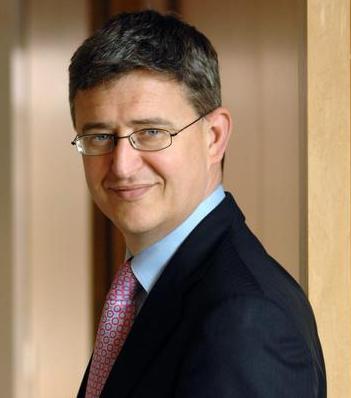 Lack of negotiators
What is needed is good negotiators in commercial – experienced heads in the market that know how to talk the brokers' language and set an example for the rest of the team to follow, from the big relationships to the small.
And that's something AXA has not had recently, especially since Mark Cliff left two years ago for Fortis, the source adds.
"I think if you have a chief executive and team that are good at trading, then you can trade through difficulties, but when Mark Cliff left there was no one doing trading.
"You look at Allianz and they've got people like Chris Hanks. RSA had Paul Donaldson. What AXA has lacked in commercial lines in my humble opinion, is a trading leader.
"It doesn't matter whether it's centralised or decentralised. With a guy at the helm like Chris Hanks, they've got deals with the big brokers."
Customer first
The exit of Ant Middle early this summer, moving to Aviva, did not help AXA's reputation in commercial negotiation. Some felt the consistency was lacking.
Oval managing director Jeff Herdman agrees that AXA needs a real nitty-gritty negotiator to stay put for the long term. "Whether it is a trading director or a professional manger, we are looking for consistency over a long period of time. That is one that Chris Hanks [Allianz commercial director] has delivered, and that is what we are looking for."
But Herdman believes Maso's legacy will be an improved customer service.
"They are doing better, but there is a perception lag with things like customer service. You have the perception that is actually behind the customer service performance. Perhaps it has not come fast enough," Herdman says.
Evans' authority
The final factor in the departure of Maso was the arrival of Paul Evans as group chief executive earlier this summer.
Evans wants to shake-up the business by having one chief executive for commercial and another chief executive for personal lines. Both will report to him.
One industry commentator believes Evans is keen to stamp his authority on the insurer and, combined with the disappointing results, that meant Maso's departure.
"It's obvious that the results themselves would have had some impact as well as Paul Evans coming in as a new chief executive wanting to put his own stamp on the business.
"Paul wants to do things his way. He obviously feels that Philippe and the structure that is currently there isn't right. On one side, you have to applaud Paul Evans for putting his stand down so quickly."
Steve Hardy, currently AXA Direct chief executive, will take over personal lines. John Neil will temporarily move across from Ireland to manage commercial lines and oversee the new structure integration.
A new commercial lines boss is expected to be announced shortly, with both Paul Meehan and personal lines director Mike Keating strongly touted as potential candidates.
Shake it to make it?
Could the shake-up finally bring the best out of AXA?
Towergate chief executive Andy Homer says: "We are sorry to see Philippe go and we wish him well. I know John Neil and Paul Evans very well from my previous career with AXA. They are both individuals we can do business with."
The first job for Evans and his new team will be putting AXA on the map after three years of disappointing results.
The questions over customer service still remain and brokers are still mystified as to what the business actually stands for.
Despite his best efforts, solving this problem in a continuing soft market was a task too far for Maso.
For more, read: That was then this is now: Philippe Maso's AXA UK timeline.