Our Insider gets all tearful during a day with Torus at the races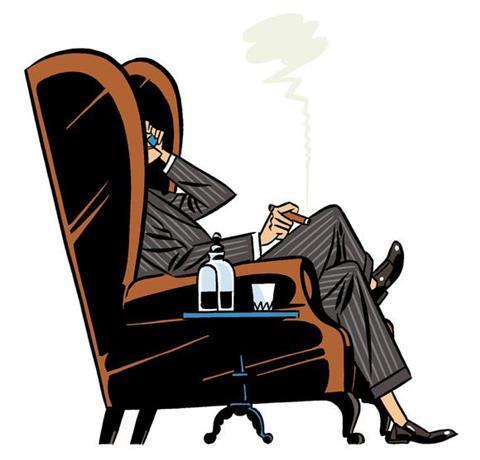 Running the Rainbow
I love a day at the races, and I thoroughly enjoyed spending an afternoon at Torus's box at Ascot last Friday. Torus's international boss Dermot O'Donohoe is a keen racehorse owner and gambling pundit, and he told me about the latest member of his stable, a filly called Rainbow Beauty, who will soon run her first race. It seems that O'Donohoe has a soft heart under his tough Irish bravado – he says the name of the horse was the work of his seven-year-old daughter.
Holliday blues
My chums at Insurance Times are always happy to get invitations for drinks, but last week a caller asked one of my hack pals to "reserve a table in your bar for 7 o'clock tonight". He was about to tell the caller it was a wrong number, until he realised it was MyDrive boss Linden Holliday winding him up. Good show Linden, drinks are on me next time.
Boob job
I hate making a boob of myself as much as the next man, but I spare a thought for Torus's chief claims officer, Rob Powell. After taking a long weekend recently, he came back to the office to find his position on the coat rail at work taken by a 36DD Primark bra. His fellow colleagues' explanation? "We found it there on Friday." Apparently no one has owned up to the missing item and it is still in its adopted position on
Rob's, er, rack.
On your (mountain) bike
Layton Blackham and Endorphin founder Chris Blackham invites you to join him on a 310km cycle ride through Nepal for the International Childcare Trust. He promises that riders will "cycle hard and play hard" and "return home feeling two inches taller". Email Endorphin partner Robert Brown for more: robert.brown@endorphingroup.co.uk.
Duffy's double triumph
It's been a good week for Northern Keep boss Stephen Duffy. Not only has the former Towergate Agency Management managing director made his first acquisition, but the keen Sky Blues fan also celebrated Manchester City winning the Premier League.
Tower brokers
It seems that the new Walkie Talkie tower on London's Fenchurch Street is proving irresistible to insurers. The building won't be completed in 2014, but two tenants have already signed up - Markel and Kiln - the latter just this week.
I hear there are several insurers in the City looking to upgrade their offices, so I imagine the building could get a few more through the door.
Bye Biba, hello mum
I hear that Groupama UK boss François-Xavier Boisseau might be giving this year's Biba conference a miss. It's not because he wants to avoid any awkward questions about the Groupama sale, but because it's his mother's 80th birthday and he will be jetting over to Bordeaux for a family get-together.