Executive chairman 'bouncing off the walls with ideas' one week in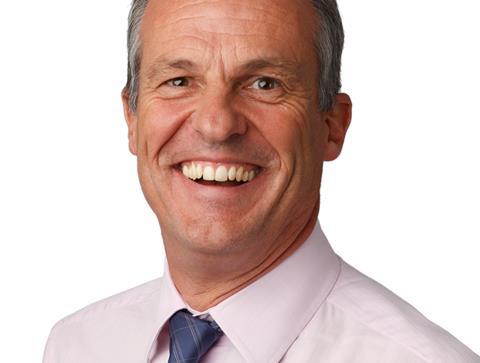 Arthur J Gallagher's personal lines division could make more of group-wide business opportunities, its executive chairman Adrian Brown has said.
Turnover at Gallagher Insurance Services (GIS) has grown by 90% in the last two years, mainly because of acquisitions.
"What they've bought so far is a number of standalone businesses. It's not so much an integration issue, but making sure we're leveraging leads effectively," he said.
"Gallagher has grown so quickly through acquisitions that obviously the next stage of development is to make sure we're leveraging all of those assets across the business. That in itself is an exciting piece even before you start talking about acquisitions."
Brown gave the example of overseas home insurance division Intasure. "Are we using all the opportunities that we've got in Gallagher to make that business bigger? Right now, I don't think we are," he said.
Brown said he "hates silos in organisations" and will be making sure that anybody within the group who could help GIS would be involved. For example, its underwriting division can advise the personal lines business on product design.
He also plans to work with UK retail chief executive Peter Blanc to bring GIS's model in line with the successful private client business Gallagher acquired when it bought Giles.
New product development
Brown described his vision for GIS as being the best in niche and specialist products. "There are plenty of boys playing in mainstream motor or household. That's not what we're about," he said.
He said new product launches would be based on customer demand, and that Gallagher would only use its in-house MGA as a capacity provider if it was "better than somebody else".
"You have to demonstrate that you're adding value to the customer. If the customer gets a better price because they're cheaper and more efficient, that in itself is a good reason. Product, service and price have all got to be taken into consideration," he said.
Brown refused to be drawn on what new areas Gallagher would look to enter, or to rule in or out an entry to motor broking.
He did say, however, that acquisitions were "absolutely" on the cards. "It will be about the right things that fit what we do. I won't speculate on what they will do right now," he said.
Top of the list
Yesterday Gallagher announced that it had hired Martin Oliver as managing director of GIS. Oliver will join in three weeks and replace Des O'Connor, who resigned in July.
Brown said that Oliver was "at the top of the list" of people he wanted to replace O'Connor.
"The advantage we've got here at Gallagher is I think we're the size where we can really invest and grow our personal lines franchise, and Martin's absolutely the right person to do it with me. I'm sure of that," he said.
Brown worked closely with Oliver when he was running RSA's personal lines business and Oliver was running Kwik Fit Financial Services.
"Broker call centres aren't always the most sophisticated, but when I went up to that place the focus on customer and staff engagement was unbelievable," Brown said.
"I thought having someone who 'got' personal lines inside out and upside down would be a massive benefit to this business.
"Business to business insurance is about relationships. With personal lines you have to get your marketing spot on and target the right customers through website search engine optimisation. Those are languages you won't hear in most commercial businesses."
A new term begins
Brown, who joined Gallagher last Monday, said: "One week in I'm probably more excited than I was when I started.
"I was like a new boy on Monday walking to school for the first time after 25 years at RSA. But at the end of the first week, I pulled everything together and thought 'jeez the opportunity in this place is so big'."
Brown spent a day with the GIS team last week. "It's absolutely re-energised me to be honest, which is exactly what I thought would happen," he said.
"By the end of it I was bouncing off the walls with ideas of things that we could do better by working more closely together."