JLT confirms it is the broker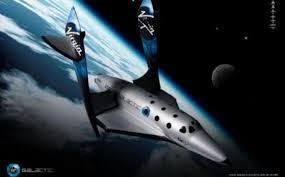 AIG was the lead insurer for the Virgin Galactic spaceship which crashed on Friday, according to Reuters.
The news agency reported that the ship was insured against losses totalling $40m to $50m.
AIG declined to comment.
A Lloyd's spokeswoman said "a small share" of the risk was placed into the London market.
JLT confirmed it is the broker. It said in a statement: "We act on behalf of Virgin Galactic and are providing every assistance as is appropriate in these tragic circumstances. Our thoughts are with the family and colleagues of the pilot who lost his life and for the injured pilot."
SpaceShipTwo broke apart above California's Mojave desert during a test flight on Friday, killing one pilot and injuring another.
Join the debate at our Insurance Times Claims Forum on LinkedIn