Top level executives join UK boss Jacqueline McNamee in leaving the insurer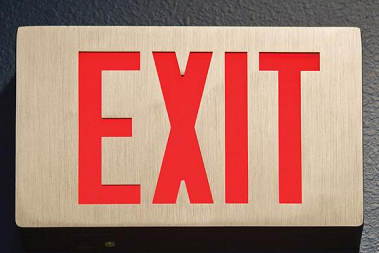 Four top-level AIG executives are the latest departures as the insurer continues to clear out a swathe of senior management.

AIG boss Peter Hancock aims to save between $500m and $600m a year through clearing out 23% of the insurer's 1,400 senior managers.
Latest bosses leaving are:
Chief finance officer David Herzog will be replaced by chief risk officer Sid Sankaran before the end of the first quarter of next year
Head of commercial insurance John Doyle will leave
Head of Asia Pacific operations Jose Hernandez and Eric Martinez, executive vice president of claims and operations, also head for the door
Hancock's new leadership team now includes Douglas Dachille as investment chief; Philip Fasano as chief information officer; Marta Gallo as chief auditor; Kevin Hogan as consumer boss and Jeffrey Hurd leading HR.
As reported in Insurance Times, one of the biggest names to exit in the UK was managing director Jacqueline McNamee.
One source told Insurance Times of the level of shock some staff are experiencing at the speed and scale of the management cull.
The source said staff were looking at the pay grades being cut and wondering who will be next.
"One of the bosses was cut the other day. He was just shell shocked. His staff were too," the source said.
"Who do the staff report into now? It's weird. At least it presents an opportunity for staff who remain to take on more responsibility and advance their careers. That's great, fantastic. There are really good people remaining and AIG has so many products, so much it can give to brokers. It's a great business."
The management casualties come as Hancock comes under increasing pressure from activist investor Carl Icahn to split the firm in three.
Icahn proposes splitting the group into general insurance, health and life insurance and mortgage insurance.
He said the plan means each part of the group would be small enough to avoid classification by regulators as a "systematically important financial institution" – a "too big to fail" designation that would increase the company's capital requirements and its regulatory and supervision burden.
Hancock argues that the different parts of the business support each other to make a profitable organisation.
Hancock is keen to distance himself from Ichan and instead, impress the importance of AIG being focused on driving growth across Japan, USA and the UK.
It has its strategic goals of returning excess capital to shareholders and using its data to improve the customer offering.
Hancock said: "Our new management structure will ensure we have strong end-to-end accountability within the customer segments, so we can transform into a more efficient, less complex organization with accelerated decision-making in response to our clients' needs."