Appeal hearing set to take place in the Autumn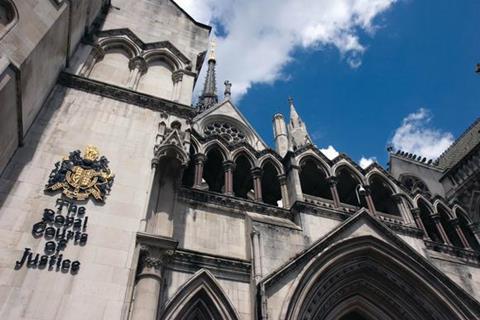 Insurers Allianz and Covéa Insurance have had a significant victory in their attempts to appeal a High Court judgment which ruled in favour of RSA's motor subrogation costs model.
In the Court of Appeal yesterday, Allianz and Covea were granted permission to launch their appeal against the ruling. Lord Justice Aikens said the court needed to consider whether laws around the involvement of insurers are out of date.
Last year, the insurers had challenged the legality of RSA's use of repair arrangements to charge for add-ons for not-at-fault customers, but it was dismissed in court by the Honourable Mr Justice Cooke.
They claim that the RSA model, in which the insurer uses its own subsidiary to carry out motor repairs on its policyholders' vehicles and consequently bills the insurer of the at-fault driver, results in inflated costs.
However Judge Cooke ruled that RSA's practices were legal and that an appeal against his judgment was likely to fail.
The appeal is set to be heard in the Autumn. RSA said it is confident the previous judgement will be upheld.
Covéa claims director Adrian Furness said: "We welcome the view and decision coming from the Court of Appeal in allowing the parties permission to appeal. In particular, it is pleasing that the court feel it necessary to consider how historic law may serve to be inadequate in today's commercial environment.
"When our industry is campaigning for measures that will curb behaviours leading to inflated claims costs, it is right that we look for support in our law system to ensure fair justice for the whole motoring public."
He added: "In the meantime, we continue to urge insurers to do the right thing and get back to basics by treating both fault and non-fault customers in the same way, and delivering an open and transparent model which encourages trust on all subrogated claims."
Allianz motor and casualty claims manager Sarah Mallaby said: "We are pleased with the decision to grant Allianz permission to appeal against the preliminary issues in this case. We now look forward to the next stage of the appeal, which we anticipate will take place in Autumn of this year."
An RSA Spokesman added: "Our repair model is fully compliant with the relevant legal principles. We are confident that the decision of Judge Cook will be upheld by the Court of Appeal. We expect the appeal to take place in the second half of the year, meanwhile we continue to work with other insurers to agree bilateral arrangements."
RSA has agreed a number bilateral arrangements with insurers, including NFU Mutual, Co-operative Insurance, Groupama, Esure and LV=.