Company hoping to return to growth after 4% GWP drop, says Jon Dye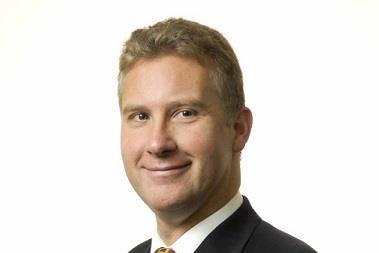 Allianz UK is still aiming to be a £3bn gross written premium (GWP) business by 2018 despite recent falls in income, according to chief executive Jon Dye.
Allianz UK reported a 4% drop in GWP to £1.1bn in the first half of 2016, partly because of its decision to pull out of direct home and motor.
Speaking to journalists following the release of Allianz UK's results today Dye said: "We're sticking to the £3bn".
Allianz first revealed its ambition to be a £3bn GWP business in March 2014. But the decision in April to exit direct motor and home business, which will cut GWP by £84m, cast doubt on the insurer's ability to do so. Dye has previously been reluctant to say how the decision would affect the target.
Dye noted that the company has grown GWP organically by a third since 2010. He said: "Our longer term ambition remains that we want to grow the business. Having got through this correction with the private car book and direct in particular, we want to get back on to a growth footing."
He added: "We have to play the markets in front of us and we have to take the opportunities we can generate and that are presented to us, but our broad direction of travel is the same."
As part of its decision to exit direct motor and home business, Allianz put 170 jobs at risk. It put a further 80 at risk in July following a strategic review.
Dye said that the consultations for the redundancies would be complete "in September at the very latest". He added that the total 250 jobs figure was a worst-case scenario and that he hoped the final number of job losses would be lower.
He said: "I would hope that by the time we get to the end of the process we will discover that we have managed to redeploy some people and find opportunities to keep that number down."