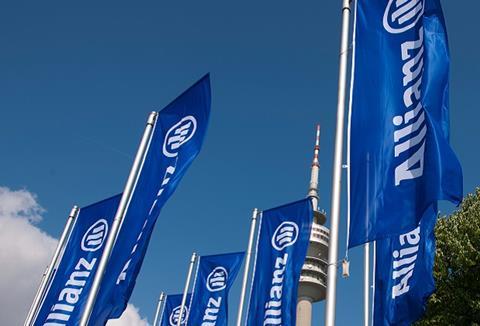 Allianz UK has put 80 more jobs at risk after completing a review of its organisational structure.
The potential redundancies will fall across the business in areas such as operations, technical and market management.
This is in addition to the 170 jobs the insurer put at risk as part of its plan to withdraw from direct home and motor, which it announced in April.
Allianz said that following its review, it is proposing a number of changes designed to "remove duplication, to keep the customer at the centre of Allianz's thinking and to create a stronger, more competitive, world-class business".
In a separate move, the insurer is proposing to outsource the paper and scanning elements of its inbound document management service to a third party.
Allianz said the proposals would result in 80 possible redundancies.
Allianz UK chief executive Jon Dye said: "These changes are designed to ensure that our organisation is the right size and right shape to support our future competitiveness. They will enable us to serve our customers better and to help us achieve our ambition of profitably growing our company."