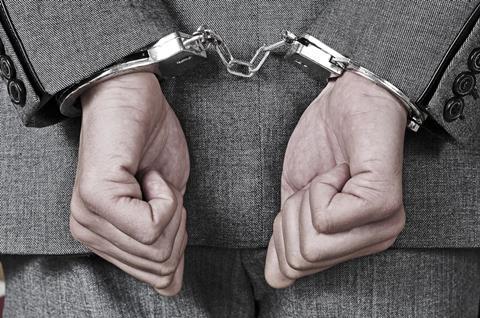 Four fraudsters have been jailed for six months each for their part in a 'cash for crash' scam against Allianz.
Igor Kartel, Dianna Kartel, Valentina Kartel and Piotr Kartel had claimed over £30,000 for whiplash compensation following a rear-end collision in 2012, involving a lorry driven by an Allianz customer.
But the insurer said it proved that Dianna Kartel had deliberately braked in order to cause the accident.
In addition, a photograph taken at the scene showed that Piotr Kartel was not in the car at the time.
As a result Allianz rejected the claims on the basis of fraud.
All four defendants who live in London were sentenced on Friday at Nottingham District Registry.
Allianz asked the court for permission to bring committal proceedings against them, which were given due to the seriousness of the lies told in court by the claimants to support their fraud, the insurer added.
Judge Godsmark had found all four claims were fraudulent at the original trial in August 2015.
Allianz head of motor claims Tony Newman said: "Allianz has a zero tolerance to fraud, and we have both specialist teams and sophisticated tools at our disposal. We will find fraudsters and they can expect to face criminal prosecution.
"This case demonstrates that the consequences of fraud can be severe and life altering. We hope that the severity of this sentence will deter fraudsters from committing similar crimes in future and as a result protect honest policyholders."
DAC Beachcroft counter fraud partner Georgia Court added: "For the court to impose four such lengthy sentences should send a very clear warning to those thinking of making fraudulent claims that the consequences of their deception can put them behind bars."