AXA's chief executive commercial lines and personal intermediary tells Insurance Times what winning the award meant to her and her top tips for this year's entrants to the Insurance Times Awards 2014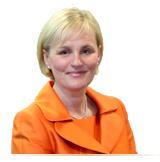 What did it mean to you to win the Insurer CEO's CEO of the Year Award?
You don't get to see yourself as others see you but this is as close as it gets. I hate clichés but it I was a genuinely humbling feeling to be given the award by my peers (and competitors) in the industry. You go through your day to day job doing what you can to make a real impact, so it is enormously rewarding to find that occasionally it is recognised beyond the confines of your own business.
Since you won the award, what has been the biggest change to the insurance industry?
I think there has been a shift towards accepting that, as an industry, we need to be much more transparent with our customers and indeed our partners, and although it is still very early days, I think we are making good progress. Historically, the industry has often been caught on the hop when cultural changes take place and we have been slow to react, but this time, as our society moves towards greater transparency in almost every aspect of life, I think that insurance is moving along in tandem with those changes, rather than reacting after the fact.
What is the biggest issue facing the industry and AXA in the next 12 months?
Again, it is about how we manage our relationships and interactions with customers whether that be in the data we hold on them and use to underwrite or how clear we are about what is and isn't covered in a policy and how we manage the claims and ultimate decision-making processes. The challenge is whether we can make those processes clear in a meaningful way to our customers and give them the comfort that they are actually a valued customer rather than an element of a process that has to be managed.
Where does the IT Awards trophy live?
The award is in my office. I took it home for the kids to see and then brought back to the office to act as a feel good factor when things get tough!
What's your top tip for people entering this year's awards?
I think a lot of it is in the timing – often companies have great initiatives on the go, but it is too early to show the outcomes, and although they deserve recognition, it is just too early for the judges to be sure that it delivers. I am by no means an expert in entering awards but if you are not entering to win, then I don't really see the point. You have to believe that you deserve that award over all other entrants and can argue your case coherently and consistently to the judging panel.