The insurtech sector has come a long way since the days when it was seen as a disruptor – and more opportunity lies ahead
Back in July 2018 when I started my journey at Insurance Times as a reporter, covering insurtech as my patch was a natural fit, as I had previously written for two business-to-business trade publications covering fintech and technology.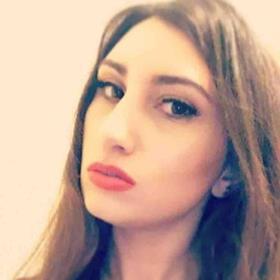 The term insurtech is a portmanteau combining insurance and technology – it's used to refer to firms making use of technology to improve the current insurance model and make it more efficient.
Insurtech initially burst on to the scene around 2010 as an offshoot of a perhaps better known portmanteau, for financial technology – fintech.
But in 2018, the insurtech sector I was reporting on was largely still seen as a disruptor, with many writing it off as just a fad.
Since then, the sector has shifted to being more of a collaborator – and this has a lot to do with the pandemic.
During the Covid-19 lockdowns, some brokers and insurers that deployed more traditional manual processes struggled, as remote working became a way of life.
Insurtechs, however, were winning because they largely already had technological solutions for remote working in place.
During the first half of 2021, for example, the sector witnessed three insurtechs achieves unicorn status – Zego, Tractable and Bought by Many, which rebranded later as ManyPets.
This was a stark contrast to a sector that, historically, had experienced issues where generating funding was concerned.
No shortage of capital, just caution
I recently spoke to Gallagher Re's global head of insurtech Andrew Johnston ahead of the launch of the broker's Global Insurtech Report for Q1 this year.
While we were talking, he told me that "2023 may be the beginning of a new era for insurtech".
This seems like it could well be true. Gallagher Re's report highlighted that global insurtech funding rose to $1.39bn (£1.12bn) for Q1 2023, up from $1.01bn (£815m) year-on-year.
This considerable increase in global interest came despite investors becoming more "cautious", Johnston added.
For Johnston, the caution demonstrated by investors in insurtech was somewhat of a "reality check" in terms of how many winners there might be in the sector.
He said: "We reported about a year ago, that of around 2,000 investors in insurtech, around 1,200 of these were non-insurance industry investors."
The concern for Johnston here is that some investors might be investing in a sector they are not knowledgeable about.
He explained: "That's what we saw in 2021, which was these enormous valuations of companies.
"There has been an exodus of [insurance]investors, but there is no shortage of capital.
"I welcome capital from outside [the industry] and I certainly welcome this idea of people wanting to support the insurance industry – I think it's very healthy."
Apt timing
This brings me on to Insurance Times' inaugural Insurtech 50 report.
When I became technology editor here in September 2021, I pitched the idea for this report – with my thinking being to shine a light on excellence in the insurtech sector in a similar way to Insurance Times' Top 50 Brokers and Top 50 Insurers reports.
Together with the Insurance Times team and our friends at Oxbow Partners, who helped us tackle the huge question of who should make the list, the report became reality.
The Insurtech 50 report officially launched at the Biba conference in Manchester earlier this month (10-11 May 2023) – and it couldn't have been launched at a more apt time for the sector.
Looking back over the course of five years writing about insurtech for this publication, I can see how far the sector has come, the wealth of opportunity that lays in front of it and how much of a collaborator it has become to the insurance industry.
Although digital transformation is ongoing, technology is now necessary.
This puts insurtechs in a positive position – and this is thanks to the pandemic fast tracking digital transformation for the industry.
So, is 2023 the beginning of a new era for insurtechs? Absolutely.
The sector has survived the naysayers, it has overcome funding issues, battled through a pandemic, inflation, Brexit and the cost of living crisis.
There has undoubtedly been some winners and losers, but many insurtechs have come out the other side – and I can't wait to see how the rest of this year unfolds for them.