As the market hardens and capacity tightens it is becoming increasingly difficult for brokers to find the cover or technological solutions they need to suit their clients, but could an innovative searchable online directory hold the answer to this industry dilemma?
The hard market is an ongoing issue in the insurance sector.
It has seen reduced availability of insurance products and the reduction of capacity for some lines of business such as professional indemnity (PI) with many private inspectors unable to get the cover they need to operate, causing many to file for liquidation.
As a result, brokers may struggle to find carriers with a specific appetite and products that meet the needs of their clients.
Biba partnered with insurtech – Insurercore to develop a platform to solve this industry problem.
Section 4.8 in Biba's manifesto 'access' looks at this, its aim is to "encourage more insurers and MGAs to engage with the Insurercore platform to showcase their products and services in the hope it becomes the 'go to' digital guide for identifying market appetite, products and underwriting expertise.
Connected brokers
Andy Thornley Biba's told Insurance Times: "One of the challenges that we saw from a technology point-of-view, is that if you are a broker you want to look at how your customers can self-serve and potentially the solution for that is a chatbot. [But] where do you go to get that sort of technology or expertise?
Thornley believes that for the broker market to thrive it needs to be connected and allows them to self-serve.
"We identified a need to put brokers in touch with service providers to bridge that gap, [and] act as a pseudo dating agency if you will," Thornley said.
Enter Insurercore. The insurtech originally partnered with Biba back in May 2019 with a view to help its members promote their expertise and niche products, but the platform was already a year in the making.
Bridging a gap
Originally the idea for the innovation platform came about as Biba run a cross industry innovation group which comprises of insurers, brokers and technology companies.
However, the insurtech recently expanded its functionality to incorporate technology and insurtechs as well as direct messaging on to its platform.
The platform acts as a searchable online directory of who's who and is currently in soft launch, Thornley likened it to an insurance buyers guide.
At the time of the partnership, Peter Clarke, founder managing director at Insurercore said: "Insurercore has been built to future-proof the insurance market without bringing any disruption to current practices.

"By opening the network up to other tech companies trying to use digital to drive efficiencies in the insurance market, we act as a bridge between the old and the new."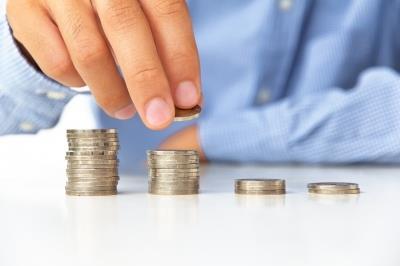 Subscribers read more
Insurercore is looking at how to improve the risk appetite on the platform in order to give a better understanding of what the appetite of that insurer might be.
Thornley said if Biba were to encourage members to use the platform regularly when it came to solving technology problems, the hope is that they might continue using it as a natural progression.
He added: "We wanted to demonstrate that we as a company we are taking the same journey as our members– we are engaging with new technology firms, new entrants to insurance and want to demonstrate that we too are doing what we advocate members to do."
Broker benefits
Speaking about how it might benefit brokers Thornley said: "At the moment we have a hard market for different classes of insurance like PI particularly areas where there might be construction risks, building approval matters and that is due partly to the tragedy of the Grenfell fire and the fall-out from that."
Many younger brokers may have never experienced a hard market, Thornley said, and as a trade body Biba tries to do all it can to help brokers out and one way to do this is through the innovation platform by connecting people to solve a key industry issue.
"There is a reduction in available capacity in that space, there are still providers that offer it and as a result of those pulling out fewer options are available, some would argue an increased risk profile as a result of Grenfell – the result is a hard market," Thornley said.
A reduction in choice could also see terms in policies becoming stricter and cover may not available for certain risks.
Biba is working with the Ministry of Housing, Committees and Local Government and Treasury to examine what can be done to mitigate some of the risks.
"In PI what we are seeing is liability falling in one part of the chain and that means the potential liability for any insurer is huge," Thornley said.
"When there is a reduction in choice it is even more important to know who the players are so [they] can speak to the right people."
Biba is currently in talks about what can be done.
That is another reason a digital to connect the industry is so important right now.
Who are Insurercore?
London-based insurtech – Insurercore is a digital risk-based appetite directory. It was part of the first cohort of the Lloyd's Lab.
The platform was originally designed to help brokers source underwriters, but it has been expanded to include an insurtech search functionality with the input of the cross-industry innovation group run by Biba.
Why was it founded?
It was founded by Peter Clarke in 2015, also its current managing director.
The insurtech has three objectives:
• Make the insurance market more efficient and connected through one easy to use software platform
• Make the UK insurance market more attractive and easier to access for foreign business
• Create a modern and educational workplace to help attract young people to the insurance market and help develop their knowledge
How does the platform work?
It allows brokers and underwriters to clearly to define their appetites in simple format which links to singular bespoke search engine. It helps those in the market to identify new contacts with
Overall Insurercore aims to help companies reduce time inefficiencies and create a more streamlined approach to tackling everyday problems in the insurance industry.