The market's chief executive emphasised that Lloyd's was keen to 'create an inclusive and inspiring culture for all'
Lloyd's is set to turn its attention to how it can tackle latent issues around attracting and retaining black and minority ethnic (BAME) talent following the release of its latest investigation into the market's culture.
Last month saw the publication of Lloyd's 2020 annual culture survey results, following up from the first survey in 2018.
While the results showed progress on gender, which had been a major theme of the first survey, there are still issues to addressed both in terms of BAME as well as the overall wellbeing of those in the market.
The survey found that 40% of respondents said they felt under excessive pressure to perform at work, while half of those questioned said they remained reluctant to raise any inappropriate behaviour with their management.
"Following a challenging year, the results of the survey demonstrate the actions being taken by Lloyd's are delivering positive and measurable change, with improvements across all priority areas," said Lloyd's.
"However, the survey has also highlighted areas for ongoing and concentrated focus, including continued focus on wellbeing across the market and improving the experience of black and minority ethnic talent as a top priority."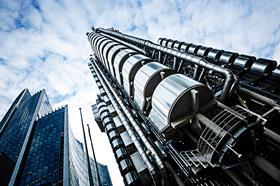 New targets
It is now likely that Lloyd's will look to set ethnicity targets in the year ahead in an effort to drive the pace of change.
"Although these results show progress, insights into the perceptions of black and minority ethnic professionals in the market demonstrated that additional focus is needed to improve opportunities and experiences amongst these groups.
"Black and minority ethnic respondents were less likely to raise concerns relating to discrimination, had a higher level of disagreement about whether their colleagues act in an honest and ethical way and a higher level of distrust in senior leaders," explained the survey.
Lloyd's chief executive John Neal explained: "The results of our second annual culture survey show good progress in our efforts to sponsor gender parity and to our commitment as leaders to make needed and valued change.
"Though we are encouraged by the results of the survey, the feedback from our black and minority ethnic colleagues has reinforced our commitment to address the inequalities and lived experiences of black and minority ethnic colleagues across the market.
"We can feel confident in our ability to make change quickly and are more determined than ever to create an inclusive and inspiring culture for all."
Sheila Cameron, chief executive of the Lloyd's Market Association, told Insurance Times the association was ready to play its part too.
"We welcome the progress made in some important areas, particularly on gender targets and the experience of women working in the market," she said.
"However, there remains a way to go for ethnic minority colleagues, particularly those who identify as black/black British. It is incumbent on all of us that are leaders in the market to do more to attract and retain ethnic minorities and we look forward to working with Lloyd's on setting ethnicity targets later this year."
Results round-up
Women's perceptions on the market improved by seven points on average across all characteristics, while men's scores improved by three points.
In addition, there was a five-point improvement in the number of respondents believing that people do not have equal opportunities (2020: 14%; 2019:19%).
The survey also found that 47% of respondents felt should they raise a complaint, they would not be listened to or taken seriously.
When it came to wellbeing, 15% of those surveyed said they felt working in their organisation had a negative impact on their health and wellbeing. There was also no improvement in the number of respondents who said they feel under excessive pressure to perform at work (40%).
Around 15% said people in their organisation turned a blind eye to inappropriate behaviour. While this is a 7% decrease from 2019, Lloyd's said the figure was still unacceptable.