Although commercial combined schemes have brought brokers the most commission between April and September, residential property owners' cover is declared the 'biggest earner' for this period
Residential property owners' insurance has been "by far the biggest earner" for brokers between April and September this year, with commissions as a percentage of premium increasing by 5% between first premiums and renewal, according to the Insurance Times Schemes Index.
Produced in association with SchemeServe, the Scheme Index reveals the most profitable schemes businesses for brokers.
Per policy, residential property owners' "was by far the biggest earner over the period", said Adam Bishop, founder and chief executive of SchemeServe.
This line delivered the highest levels of commission as a percentage of premium, with first premium commissions at 17% and a renewal commission rate of 22% - this makes it only one of three products to exceed a 20% commission at renewal between April and September 2020.
Also exceeding 20% commission at renewal is commercial property owners' insurance, with 21% commission at renewal compared to 9% at first premium, and SME packages, which has improved from 18% commission at first premium to 21% at renewal.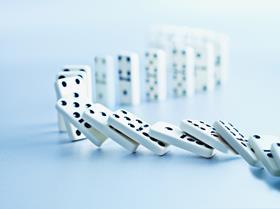 Speaking on this trend, Bishop said: "[Residential property owners'] schemes scored high on new business volumes and good commission levels at first premium, as well as good overall average commission levels, making them the most profitable schemes for brokers and MGAs in the second half of the year.
"Contractors all risks, the strongest performer earlier in the year, delivered £1.5m in commission from £10m [gross written premium], giving a 15% commission rate at renewal, but this is down from 22.5% in the first six months of 2020."
However, figures from the Insurance Times Schemes Index also showed that commercial combined schemes have delivered the most commission between April and September, reaping a total of £1.5m commission from GWP of £15m – this line has an average commission rate of 13% at first premium, versus 9% at renewal.
Commercial property owners ranked second here, bringing in £1.3m of commission from GWP of £11m.
Pandemic impact
Undeniably, the coronavirus pandemic has also had an impact on broker schemes.
Notably, premiums for event insurance schemes have risen – since September 2019, for example, average premiums for event insurance have increased from £92 at first premium to £804 at renewal, no doubt influenced by the deluge of event cancellations that have occurred in order to adhere to social distancing rules.
Other lines of business that are experiencing massive leaps in renewal premiums include cyber liability insurance and excess of loss liability cover (EOLL), which provides companies with additional cover beyond their primary liability policy.
The average premium at renewal for cyber liability policies in September 2019 was £406.79, yet this September average renewal premiums have skyrocketed to £1,026.46, suggesting that since the introduction of more widespread home working, intangible assets have now become a greater focus for businesses.
Likewise, EOLL cover has more than doubled between September 2019 and September 2020, with average renewal premiums rising from £560.03 to £1,240.61, while public liability renewal premiums have increased by 77% year-on-year.
Personal accident cover has tracked a similar trend, with renewal premiums growing from £221.17 last September to £710.10 this year.
Bishop said: "The coronavirus has clearly had a massive impact on schemes and as predicted there have been winners and losers.
"For example, in the first half of the year, based on the figures, we expected cyber to be a high growth area and this has certainly been the case. In the last 12 months, [based on] the cyber policies on the SchemeServe platform, new business has risen 180%, GWP has increased by 250% and average commission at renewal has doubled.
"New business volumes are also up dramatically for caravan and trailer policies (255% increase), reflecting the nation's current demand for staycations.
"The number of first premiums has risen 217% for pet insurance, and 171% for mobile insurance – perhaps indicating that during Covid we are spending more time and money safeguarding the things that matter most to us in our home [and] working environment."
Pubs and clubs cover has also seen an increase between the average first premium and renewal premiums as of September this year – this is £3,763.04 and £4,058.61 respectively.

SchemeServe is a leading technology solutions provider for the insurance market and a specialist in the creation and online management of delegated authority schemes.