Nathan Shanaghy will replace the retiring David Ledger, who leaves Aon after 21 years.
Aon UK Ltd has today announced its replacement chief operating officer.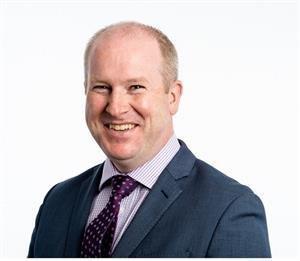 Nathan Shanaghy (pictured) is going to replace David Ledger, who is retiring at the end of March after more than 21 years at the company.
Shanaghy is currently chief operating officer of Aon Risk Solutions UK (ARS UK) and the London Global Broking Centre (GBC). Prior to this, he was director of Operations for ARS EMEA, having joined Aon from Marsh in 2010.
Julie Page, chief executive officer of Aon UK (subject to regulatory approval) said: "I have worked closely with Nathan since joining Aon, and know that he will be a great successor to David. I know I speak on behalf of the whole of the UK board in saying that we are very much looking forward to working with Nathan to manage the risk business in the UK. "
She continued: "I would like to thank David for his dedication, both to Aon and our industry, in a career that has spanned over 40 years. Both the board and I have valued his experience and counsel in a variety of leadership positions within the firm. We wish him all the best in his retirement."