Stricken Cumbrian residents looking for insurers to help 
Aviva is working around the clock to help flooded homeowners, according to claims director Dave Lovely.
Pats of Cumbria are underwater after the region was devastated by flooding as a result of Storm Desmond.
Shops, houses and local authority buildings have been left flooded.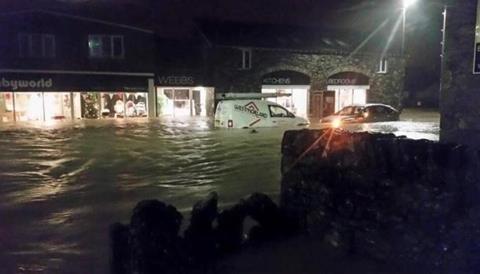 "Aviva has been on the ground throughout the weekend helping a number of customers who have already been flooded and providing advice to those who might be at risk," said Lovely.
"On top of the response we provided yesterday through visiting all impacted customers, we continue to visit customers today where we can physically get to them and we have an Aviva presence at each of the rescue centres to provide support."
An ABI spokeswoman said: "For insurers, this is the type of weather they expect during the winter months and [they] are geared up to deal with these events.
"The priority for insurers is to help affected customers and several already have people on the ground in the area doing that."