New blow for Fareham-based insurance processor as Fidelity halves its holdings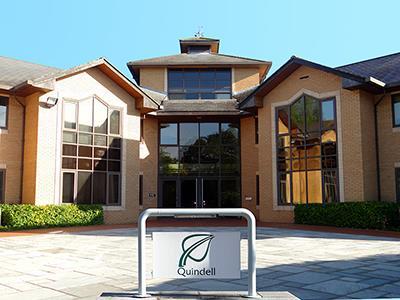 Quindell has suffered a fresh blow after it emerged asset management giant Fidelity has halved its stock since June.
Fidelity has cut its stake to 21.4m shares from 41.2m shares, triggering an announcement to the Stock Exchange as its holding has now fallen below the benchmark 5%.
The share sale is a big blow to Quindell because Fidelity had previously shown such faith in the Fareham-based firm.
After the attack on Quindell by short seller Gotham in April over suspect profit figures, Fidelity doubled its stake to 10%.
But it appears major doubts are creeping in following a murky share deal led by chairman and founder Robert Terry.
The deal saw Terry and two other board members proclaim to the market they had lent their stock as security to US investment firm Equities First Holdings in return for a loan to snap up nearly £2m in shares.
After a round of clarifications, it later emerged that the trio had only spent a fraction of the £9m they received on buying Quindell shares. It also emerged that finance director Laurence Moorse had used the cash to pay off a tax bill.
The opaque deal has been the main catalyst behind a huge fall in Quindell's share price over the last month, halving from 160p to under 77p as of this morning's trading.
In addition, there are question marks over whether the company can hit its forecasts to earn big money from industrial deafness claims, investor concern about its cash flow and a dent to Terry's credibility after a trumpeted monster telematics deal with RAC fell short of expectations.
Quindell is targeting improved cash flow throughout next year, something that would almost certainly turn investor sentiment in favour of the Fareham-based firm after a torrid 2014.
Quindell is a technology provider and claims manager for insurance companies, holding a major contract with Direct Line Group. It also has a legal division offering assistance for personal injury and industrial deafness claims.