IAG UK wants to sell firm considered "non-core" to business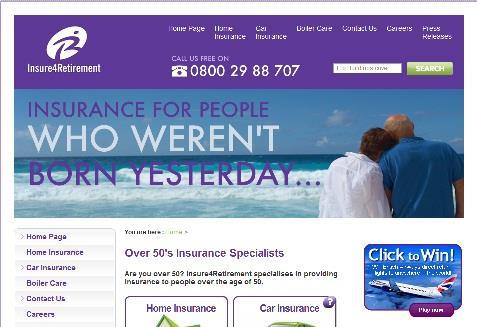 BGL, Swinton and Towergate have joined private equity firms by showing interest in buying over-50s broker Insurance Dialogue.
The winning bid is expected to be announced soon. A private equity-backed management buyout is possible, Insurance Times understands.
Equity Insurance Group has a majority stake in Bournemouth-based Insurance Dialogue, which trades as Insure4retirement. The other major shareholders are the company's management and Bridges Community Development Venture Fund.
Equity's parent, IAG UK, bought its 51% stake in Insurance Dialogue from Bridges in 2009. Insurance Times understands IAG UK wants to sell because Insurance Dialogue is a 'non-core' part of its business.
"It's a market that's subject to growth, therefore it appeals to the private equity investors, but it's also an area that trade buyers like, because generally the results are less volatile," a source said.
Insurance Dialogue's pre-tax profit was £983,244 in the year to 30 June. Turnover was £11.2m in the same period and it had an equity shareholders' deficit of £9.6m.
Insurance Dialogue has a funding facility with a £10.1m cap provided by Equity Syndicate Management. This facility is expected to continue, even if the business is taken over.
BGL, Swinton and Towergate are all in the running, the source said.
IAG UK has slimmed its business, retracting from aggregators and culling unprofitable broker deals, after heavy losses. For the year to June, its losses hit A$181m (£115m), just over half the A$355 lost the previous year.
BGL, Equity Insurance, Swinton and Towergate did not comment.

Pass notes: Over-50s
Why are over-50s insurance firms seen as a good investment?
The UK population is ageing, meaning a growing market, and people in this age bracket are generally seen as better risks, particularly in motor. Acquisition of
Insurance Dialogue is complicated by the £9.3m shareholders' deficit.
Which other brokers are significant players in the over-50s market?
The main dedicated over-50s general insurance brokers are RIAS and Castle Cover, both owned by Ageas. Ageas Retail appointed Peter Corfield as managing director of both brokers this week.