Insurance is serious about inclusion, but needs to do better, says AXA's Amanda Blanc
Insurance is serious about promoting women, but needs to do more, according to Amanda Blanc, Group chief executive of AXA UK and Ireland.
"If you look at the statistics, neither banking or insurance have performed well," she told MPs.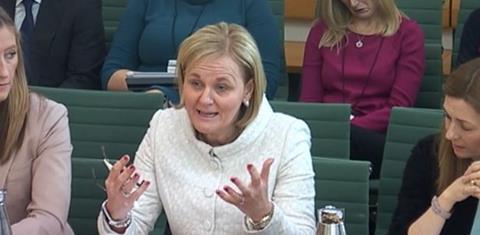 "Instead of us competing we should be looking to work together to make improvements. Insurance is not in a worse position than banking but I don't see it as competition, I think it's important that we just get on with it. We can spend hours and hours looking at the numbers but we need to stop talking about it and actually do something."
Blanc was giving evidence to the House of Commons Treasury Select Committee as part of the committee's inquiry into women in finance.
Blanc was asked if there is an "alpha male" culture in insurance.
"The insurance industry is really serious about the progression of women," she said.
"ABI research showed that 78% of firms have a diversity and inclusion strategy and 74% of firms have an executive member responsible for diversity and inclusion. All the activity is there."
Turning to AXA, she said: "For me it's very simple, we have 11 million customers at AXA in the UK, and they are from all backgrounds. If you are going to deliver great customer outcomes, it's absolutely vital that you are diverse as a company."
Asked whether she had experienced any barriers in her own career progression, Blanc responded: "I went to a comprehensive school in the Rhonda Valley in South Wales. Both my grandparents are miners so I never thought I would appear in front of this committee today.
"I honestly have not experienced barriers, certainly in the first 20 years of my career."
Born 1967, Blanc was appointed group chief executive for AXA UK & Ireland in July 2016 having been chief executive, AXA Insurance since January 2016. Blanc is also Chair of the ABI's General Insurance Council Management Committee.