Download the full research report from Dr Paul Redmond on how the emerging generations will change the way the insurance industry interacts with customers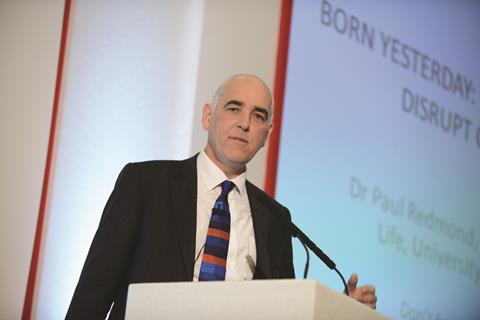 Following an enlightening and entertaining presentation at the inaugural Insurance Times Innovation and Disruption Conference (IDC), Dr Paul Redmond has made his full research report available for Insurance Times readers for free.
Dr Redmond, along with our partners Pega and Capgemini, surveyed a sample of 1,000 UK adults aged 18 to 34 on a range of questions about how they view personal finance and how they interact with insurers and brokers with some interesting results.
Speaking at the IDC, Dr Redmond said: "[The digital generation] don't have the building blocks of financial literacy that previous generations had. They are confused when it comes to accessing insurance, but a large number of them are thinking about making purchases of insurance and engaging with the industry over the next two years.
"If you want to work with schools and universities there is a big opportunity for insurers to try and educate [Generation D] more. They want you to advise them on financial issues."
And Dr Redmond said that, suprisingly, the younger generations just starting to think about insurance wanted personal contact with their insurer, not just a faceless digital journey.
"This generation of digital natives place extra value on being able to talk to real people. Contrary to everything we talk about they want to talk to real people," he said.
To find out more abour Dr Redmond's findings and to read a free copy of the report in full, click here.