Customer complaints led to broker fine over spam texts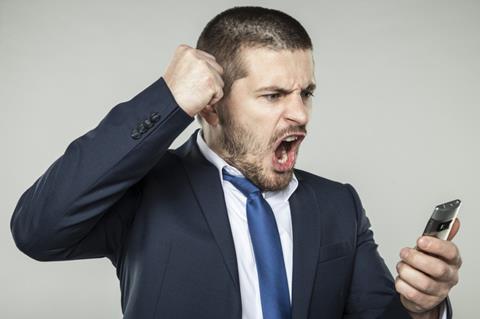 Oracle Insurance Brokers has been fined £30,000 by the Information Commissioner's Office (ICO) for sending 136,000 spam texts about loans.
ICO found that London-based Oracle had breached data rules because it did not have the consent of the people the text messages were sent to.
The data regulator has also find Dorset-based Silver City Tech £100,000 for sending three million texts in around five months.
Both companies told ICO investigators it was a third party company which had sent the texts on their behalf, a practice known as affiliate marketing.
But the ICO said since Silver City Tech and Oracle Insurance Brokers instigated the messages, it was their responsibility under law to check the people being sent them had specifically consented to receiving marketing texts.
ICO enforcement group manager Andy Curry said: "Affiliate firms are like postmen, delivering the message.
"It's the people behind the message whose job it is to make sure it complies with the law. They must make rigorous checks to ensure the rules have been followed."
The ICO's investigations were triggered by complaints from the public about nuisance marketing.