Government to curb bad practice by holding individuals responsible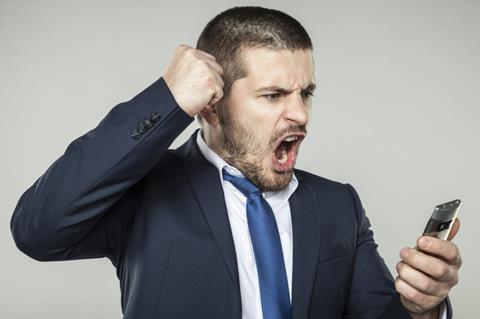 The government has announced a law change that will hold company directors responsible if their companies make nuisance calls.
Currently the Commissioner Information Officer (ICO) can impose fines on companies if they make nuisance calls or send unwanted text messages, but not individuals.
But from the spring of 2017, company directors can be fined up to £500,000.
Minister of State for digital and culture Matt Hancock said: "Nuisance callers are a blight on society, causing significant distress to elderly and vulnerable people.
"We have been clear that we will not stand for this continued harassment, and this latest amendment to the law will strike another blow to those businesses and company bosses responsible."
The ICO has issued almost £3.7m in penalties since 2015, but only six out of 27 fines have been paid in full.
This has been because company directors, instead of paying fines, have declared bankruptcy, closed down their firms and set up new ones under different names.
But in a move to tackle this issue, the government is providing the ICO with powers to hold company directors directly responsible.
Information Commissioner Elizabeth Denham said: "Making directors responsible will stop them ducking away from fines by putting their company into liquidation. It will stop them leaving by the back door as the regulator comes through the front door."