Equity Claims uncovers £1m racket, while 1st Central wins whiplash fraud convictions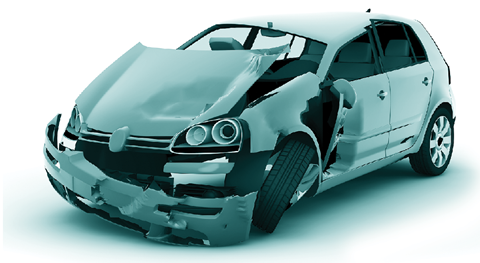 A £1m 'cash for crash' fraud ring, involving 155 claimants, in south Liverpool has been smashed following an investigation by Equity Claims Ltd.
Last week, thanks to the evidence provided by Equity and its law firm Hill Dickinson, Liverpool Crown Court found that four of the five claims at trial were fraudulent.
Hill Dickinson head of fraud Peter Oakes said that if all 155 passengers' claims had been successful - at an average of £2,000 per claim and with solicitors' costs - it could have cost the insurer more than £1m.
The court heard at a nine-day trial that the fraud ring had contrived a string of accidents in south Liverpool for financial gain using personal injury claims.
His Honour Judge Graham Wood QC referred to the level of coincidence between the claims and relationships as "stretching credulity".
Equity recovered the money paid out for the claims.
In another case last week, Birmingham County Court handed two-month prison sentences suspended for 18 months to two men who made fake claims for whiplash injuries from a road traffic collision in which they were not involved.
Mohammed Ishaaq and Ahmed Mohammed Sheikh, of Birmingham, filed personal injury claims with 1st Central Insurance in March 2011, claiming they were back-seat passengers in a car that collided with a lorry in Birmingham in February 2009.
But their claims contradicted a statement from the car owner, according to which only he and his wife had been in the car.
Ishaaq, who had pleaded guilty to the fraud, was ordered to undertake 80 hours of unpaid work and pay £1,000 compensation to 1st Central.
Sheikh, who was found guilty of fraud, was handed an 18-month supervision order.
Pass notes: Fraud detection
How was the 'cash for crash' ring uncovered?
Hill Dickinson and Equity became suspicious after analysing the involvement of the parties in the accidents. A high number of drivers and passengers were involved in the collisions: 155, of which 99 were in third-party vehicles and thus most likely to make a claim.
What action did 1st Central take against the fraudsters?
The insurer reported the claims to the Insurance Fraud Enforcement Department in January 2012 and, two months later, Ishaaq and Sheikh were arrested and then charged with fraud by false representation.