Insurtech will offer customers an app to collate all a consumer's insurance policies and notify of best prices on renewal
An app make renewing insurance policies quicker, easier and more accurate to what requires cover is the latest innovation to be launched by insurtech CDL.
The new product 'Chorus' will collate all a consumer's insurance policies into one app, where they will be given personalised best prices and notified when to renew. It will also provide first notification of a claim.
The app will draw all available data from an individual to provide this personalised service.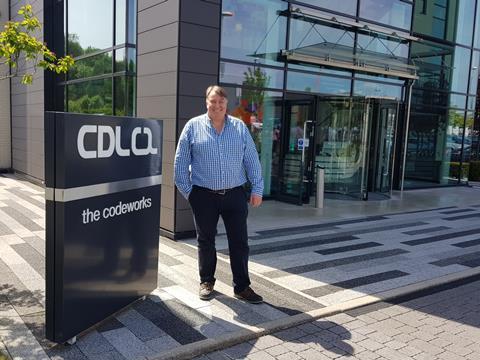 This is done by scanning the number of devices connected to the consumer's WiFi, as well as asking them to connect up other personal accounts to the app, and take pictures of what they are insuring. Image recognition technology is used to learn more about what is being insured.
Commercial director Nigel Phillips said the product will help to solve the issue of consumers underinsuring or taking out the wrong cover, and help insurers know with more clarity what they are insuring.
Phillips said: "The solution we are creating is to use the latest technology to simplify the way in which consumers can articulate the risk and the cover they want to get in a more effective manner.
"For example, if we can find out they have more gadgets than they might think by using network scanning capabilities we can ensure they have sufficient contents insurance.
"That's one of the big things – making sure we can use as much of the technologies available today to cover the right things.
"If that's image recognition, data enrichment, if it's clearer disclosure in terms of that comprehension from the consumer's perspective, they're going to get the right cover."
Bringing the industry up to date
Chorus will be sold to all of CDL's customers, including around 60 brokers, 50 insurers and all the major price comparison sites.
Where a carrier of the app doesn't provide a particular type of insurance, Phillips anticipated it could go into partnership with another insurer to provide cover for all a consumer's insurance needs.
And he said collating data in one place through an app format would bring the insurance industry in line with other areas of finance like banking.
Phillips said: "What we are seeing in other sectors is that the consumer demand is for interaction in an app form. That's now consumer expectation of how to engage with their finances.
"It's normal in the banking sector and we want to bring that same capability to collate all of their insurance needs in one place using this technology."
There is expected to be first deployment of the app around the end of this year. The technology will focus on personal lines as a priority to begin with, but Phillips revealed moving forward there was scope to expand the product beyond personal lines for micro-SMEs.